Apple iPhone Share Rises, Berkshire to Bank on Goldman, and 2 More Hot Stocks
Apple Inc. (NASDAQ:AAPL): New data from Kantar reveals that the iPhone managed to take share (on a year-over-year basis) in the U.S., Europe, and Japan, and the firm surmises that Apple's handset had a 39.3 percent share of U.S. smartphone sales in the June-August timeframe, up 540 bps over the same period last year. The U.K., at 27.5 percent, is Apple's strongest major European market.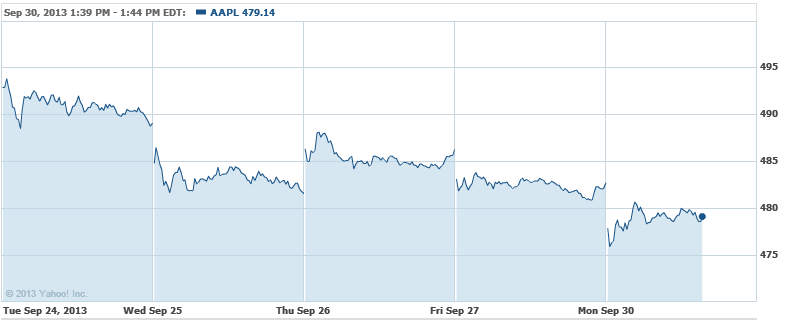 Berkshire Hathaway (NYSE:BKRA): Berkshire Hathaway is on course to obtain more than $2 billion worth of Goldman Sachs (NYSE:GS) stock by means of warrants that Berkshire picked up at the height of the financial crisis, in 2008, when its investment helped save Goldman from collapse. Berkshire plugged $5 billion into the Goldman at the time and received warrants to acquire $5 billion in stock for $115 per share; Goldman's shares closed at $159.85 on Friday.

General Electric Co. (NYSE:GE): General Electric has picked up a $1 billion order to supply Vietnam Airlines with engines for a fleet of 787 Dreamliners, overtaking comparable products from rival Rolls-Royce for the win. GE and Vietnam will likely sign off on the deal next month, while the carrier is due to start receiving 19 787-9 aircraft in 2015.

Melco Crown Entertainment (NASDAQ:MPEL): Melco Crown is hoping to invest $5 billion in a Japanese casino if it is able to land permission to do so. "The potential is huge for integrated resorts in Japan," Lawrence Ho, co-chairman of Melco Crown, said. "If Japan opens up and allows integrated resorts in Tokyo, Osaka, the market could easily be in excess of $10 billion to $15 billion or more."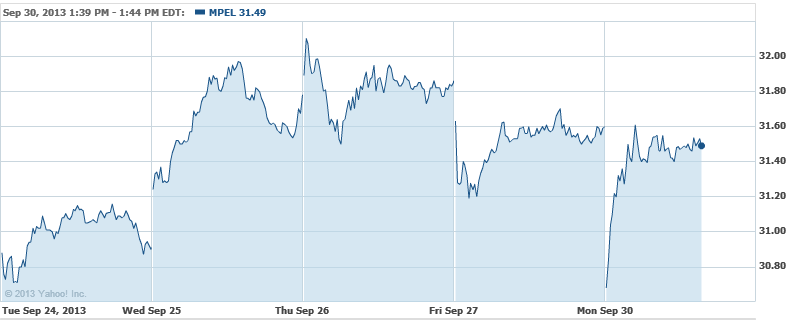 Don't Miss: Is the Brazilian iPhone Finally Apple's?