Apple Is Hit with More Patent Trouble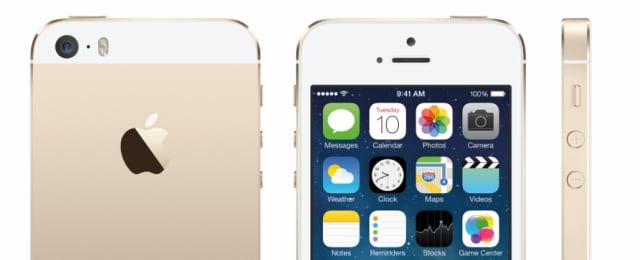 Apple Inc. (NASDAQ:AAPL) is going to trial against a 70-year-old Californian inventor who claims that Apple's iPhones infringe a patent that he owns. Richard L. Ditzik, who owns NetAirus Technologies LLC, filed a patent in 1997 that he claims includes many key features of the iPhone and other smartphones, including the ability to connect to the Internet via a cellular connection or Wi-Fi, Bloomberg reports.
Ditzik's lawyer, Ray Niro, said in his opening statement in court on Tuesday: "This case is about invention and success. It is about a company that decided to take something and not pay for it," the news service reports.
Apple claims that the technology covered in the patent was well known long before Ditzik filed it. Apple's lawyer, Mark Scarsi, said that the original NetAirus patent involved a phone device that had to connect to a laptop computer in order to use the Internet. Scarsi alleges that Ditzik changed the patent to include email and a digital calendar after other devices started coming out with those functions.
"He changed his claims to include technology he read about after filing his application," Scarsi told the jurors, according to the Bloomberg article. "That is not fair."
In response, Niro pointed out that the U.S. Patent and Trademark Office granted Ditzik the patent twice, the second time being in 2012, after Apple requested that it be reexamined. In addition to the ability to switch between cellular connection and Wi-Fi, Niro said that iPhone functions including FaceTime video calls, the ability to send emails using Wi-Fi, and the phone's calendar and contact features are all covered by Ditzik's patent.
Apple won a cap on the case, restricting any ruling to cover only iPhone 4 models sold in the last 13 months. Blog 9to5Mac pointed out that if Ditzik is victorious, he could file another suit pertaining to newer products like the later iPhone models and and iPad.
Steve Jobs said that many of the iPhone's technologies were heavily patented when he introduced the device in 2007. When Ditzik's suit first came to light in 2011, Apple said in its July request that year that the case be thrown out because "The technology at issue was so well known at the time NetAirus filed its patent, that independent patent watchdogs have made NetAirus's patent a poster child in the movement to limit the proliferation of facially invalid patents."
Meanwhile, Apple is facing another chapter in its drawn-out patent war with Samsung Electronics (SSNLF.PK). The latest trial, which is beginning jury selection on Wednesday, is over whether Samsung was forced to pay Apple too much in damages in a previous ruling.
Follow Jacqueline on Twitter @Jacqui_WSCS
Don't Miss: Analyst: Get Your iPad Mini 2 Now, Before It's Too Late.