Apple Is in Season: iMac Gets an Update, Too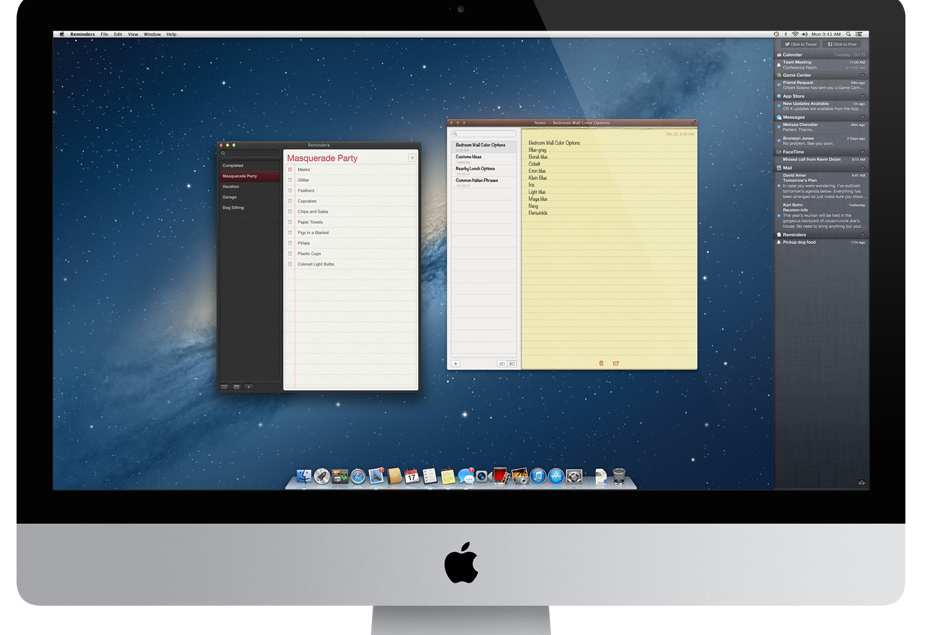 These days, Apple's (NASDAQ:AAPL) new iPhones and tablet devices may be hogging the majority of the tech spotlight, but that doesn't mean the Cupertino, California-based company is forgetting about its bigger, slightly less lightweight models.
Apple is still issuing updates to its iMac all-in-one computer, and the latest refresh came Tuesday, when the tech giant rolled out a new desktop that is now equipped with Intel's (NASDAQ:INTC) latest quad core processors, 802.11ac Wi-Fi, and Nvidia (NASDAQ:NVDA) GeForce 700 series graphics.
The upgrade isn't as significant as the one the iMac scored last year, but, nonetheless, it still facilitates the launch of several appealing features that dramatically affect the desktop's performance. According to Apple Insider, the company is confident it can prove "how beautiful, fast and fun a desktop computer can be."
The entry-level 21.5-inch iMac starts at $1,299 and comes with a 2.7-gigahertz quad-core Intel Core i5 processor. The desktop also received an upgrade, with new Irish Pro graphics; TechCrunch reports that these will offer significant improvements over the previous model, news that should please gamers.
Those willing to pay more should look into the high-end options of a 21.5-inch model and both 27-inch models, as all of these still feature the Intel Core i5 processors but also offer memory up to 3.4 gigahertz as well as Nvidia GeForce 700 series graphics. The integration of graphics that promise 4 gigabytes of video memory help Apple market these top-of-the-line Macs starting at $1,999 — and the upgrades don't stop there.
Apple Insider reports that the desktop also scored a connection update, and it now supports 802.11ac Wi-Fi, which means the iMacs work with the latest AirPort Extreme and Time Capsule routers. Speed improvements will also be witnessed thanks to PCle-based flash storage, which should help make Fusion Drive and all-flash storage options operate up to 50 percent faster.
Eight gigabytes of memory and a 1-terabyte hard drive are now also standard for the new iMac, which comes with 32GB max configuration options as a customizable order.
The new iMac is now available through the Apple Online Store, Apple's retail stores, and select resellers. As mentioned before, prices range from $1,299 to $1,900 based on base specifications. All iMacs will ship with OS X Mountain Lion and customers can choose between stand-mounted versions and machines with built-in VESA-adapters.
Don't Miss: Analyst: Apple's Sales Numbers Prove Customers Love iPhone 5C.