Apple Is in Trouble in Europe, Again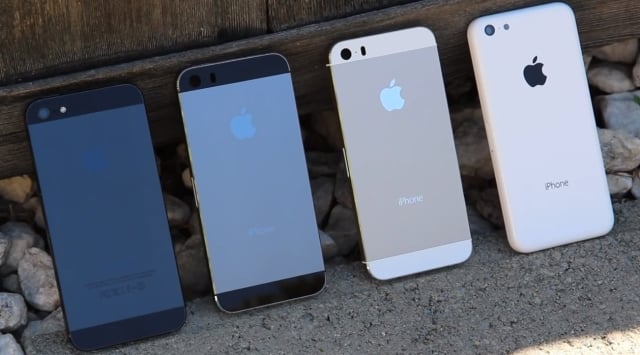 Apple (NASDAQ:AAPL) is facing yet another probe from European regulators as governments in the U.K and the European Union struggle to deal with the dominance of American tech companies in their home markets. The Wall Street Journal is reporting that authorities in France are investigating Apple's contracts with mobile operators in the country.
People familiar with the matter told the Journal on Wednesday that the probe is part of an overall investigation into the relationship between device makers like Apple and the mobile operators that are often forced to offer heavy discounts on smartphones to encourage sales. The probe was first reported by French news channel BFM TV.
According to research from Gartner cited by the Journal, Apple's iPhone had a 16.8 percent share of the European smartphone market in the second quarter. That pales in comparison to the 40 percent market share the iPhone had in the U.S. during the same quarter, according to data from Nielsen seen by BGR, which might leave Americans pondering what the big deal is.
Authorities in Europe are worried about the growing power American companies have over the tech sphere, from smartphones and apps to Internet searching. Google's (NASDAQ:GOOG) search business is currently under investigation by the European Commission, and the company could face a $5 billion fine if it doesn't come up with antitrust concessions the commission will approve.
The European Commission has said that Google favors its own services over those of rivals and claims that Google has even copied business reviews from competing websites without permission, unfairly blocking competition in order to maintain its 80 percent share of the European search market. The app stores of both Apple and Google have undergone antitrust investigations from the commission, as well.
In March, The New York Times reported that Apple's iPhone contracts with mobile carriers were being examined by the European Commission, but no formal investigation was undertaken and no charges were filed. This latest probe relates specifically to the French government and doesn't apply across the EU.
While strict contract terms may be an Apple policy, the company doesn't force carriers to sell the iPhone. Still, as lines formed outside French stores in anticipation of the launch of Apple's new iPhones on September 20, Apple showed it still has enough muscle to be of concern to European authorities — even though it has less than half the market share in Europe that it does in the U.S.
Don't Miss: Samsung Beats Apple to Curved Smartphone Screen
Follow Jacqueline on Twitter @Jacqui_WSCS