Apple Job Listings Hint at Data Center Opening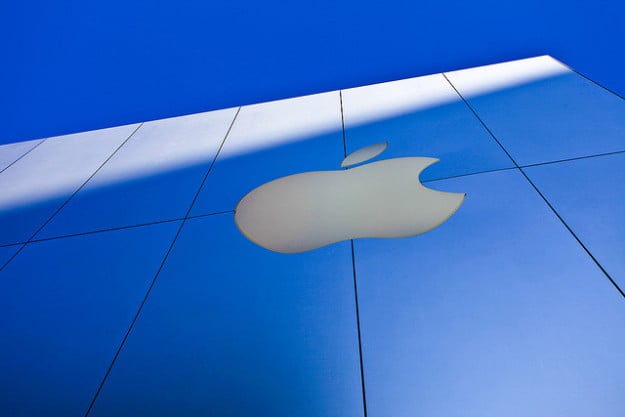 Several recently posted job listings on Apple's (NASDAQ:AAPL) website and rumors of an upcoming solar farm suggest that the California-based company's newest data center in Prineville, Oregon may be nearing completion, reports MacRumors. Apple is currently seeking two data center maintenance technicians and a data center chief engineer for the Prineville location. According to MacRumors, Apple has been trying to fill the chief engineer position since early 2013.
There are also rumors that Apple will soon commence construction on a solar array for the data center. According to OPB, the mayor of Prineville recently revealed that the city and the county had made a zoning agreement with Apple for additional land. "My understanding is that they will create the solar farm and then they will sell that back to the companies that they actually get their electricity from," said Mayor Betty Roppe.
Apple currently has 100 percent renewable energy usage at all of its data centers. However, Apple also has a goal to "power every facility at Apple entirely with energy from renewable sources — solar, wind, hydro, and geothermal." Currently, 75 percent of Apple's corporate facilities use renewable energy. According to Apple's website, the Prineville data center will use a combination of locally sourced renewable resources, including wind, hydroelectric, and solar.
Apple's massive data center in Maiden, North Carolina set a new standard for renewable energy use on a large scale. As noted on Apple's website, the data center in Maiden is powered by a 100-acre, 20-megawatt onsite solar photovoltaic array, as well as a second 20-megawatt solar farm on nearby land. Apple has also built a 10-megawatt fuel cell installation that runs on biogas. According to Apple, the solar photovoltaic array is the largest end user-owned installation in the country. Similarly, the fuel cell installation is the largest in the nation not owned by a utility.
As noted by MacRumors, Apple started construction on the Prineville data center in October 2012, around the same time the data center in Maiden was completed. According to The Oregonian, the Prineville data center is a 338,000-square-foot facility. However, there have been rumors that Apple is already planning on building another data center on the same site.
Here's how Apple traded on Friday.
Follow Nathanael on Twitter (@ArnoldEtan_WSCS)
More From Wall St. Cheat Sheet: