Apple Launches Hiring Initiative, Citigroup Beats Estimates, and 3 More Hot Stocks
Apple Inc. (NASDAQ:AAPL): The Financial Times is reporting that Apple is currently "aggressively hiring" staff for production of the iWatch in addition to "acqui-hiring" startups to assist in the device's development. Sources said that the timing of the hiring movement suggests that the device won't be ready until the second half of 2014, and many believe that the recent hiring of former Yves Saint Laurent CEO Paul Deneve to work on "special projects" was at least partly related to the iWatch project.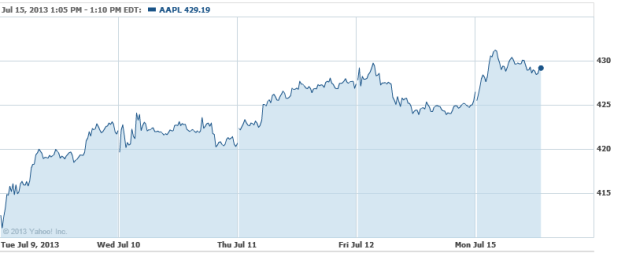 Citigroup Inc. (NYSE:C):  Second-quarter earnings per share of $1.25 beat estimates by 7 cents, while revenue of $20 billion beat projections by $0.33 billion. Loan loss releases of $784 million came in below the $1 billion compared to the year before, while Citi Holdings assets were cut by $60 billion to $131 billion, making up 7 percent of total assets. The Basel III tier 1 Capital Ratio rose 20 bps to 13.3 percent, as the book value per share went up 51 cents to $63.02.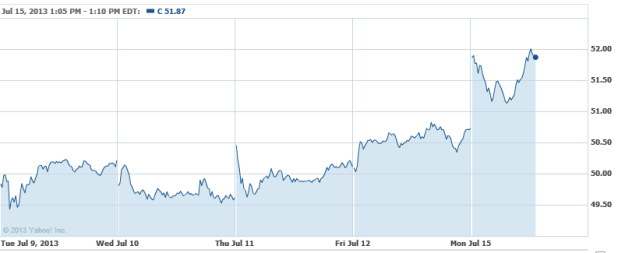 GlaxoSmithKline (NYSE:GSK): Glaxo has ended its relationships with the travel agencies that were accused of channeling bribes to illegally boost sales and inflate the price of its medicines in China by local authorities. The authorities revealed that four senior Chinese executives from the pharmaceutical giant have been detained as part of the probe.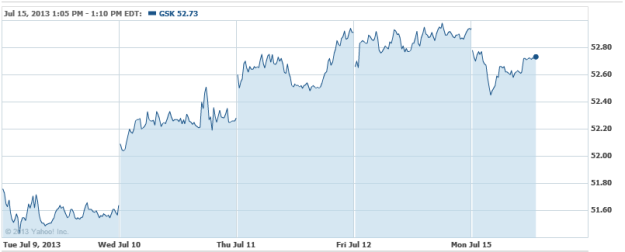 Avis Budget Group (NYSE:CAR): Avis has purchased the sixth-largest car rental company in the United States, Payless Car Rental, for $50 million in cash. Payless brings in about $80 million in revenues per year, while Avis rakes in around $5 billion.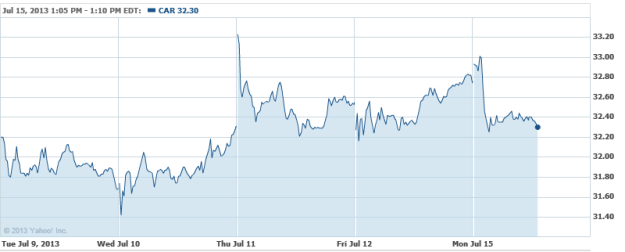 Intuitive Surgical (NASDAQ:ISRG): Shares of Intuitive have fallen following the announcement that the Food and Drug Administration has launched a Class 2 recall for the company's da Vinci Surgical System robots after it was revealed that 30 of the units may not have been tested properly. The 30 systems were retested in the field and "all systems have passed," a spokeswoman for the company said. No complaints were received.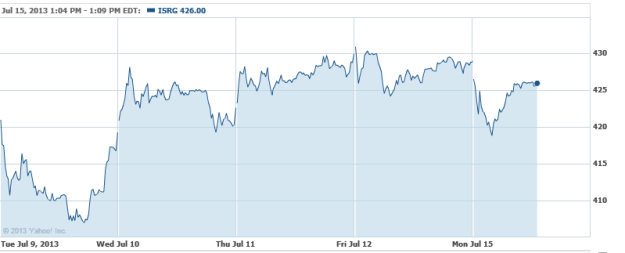 Don't Miss: Will Apple Have to Pay Shareholders for Its E-Book Escapades?