Apple Leads Record Return of Cash to Shareholders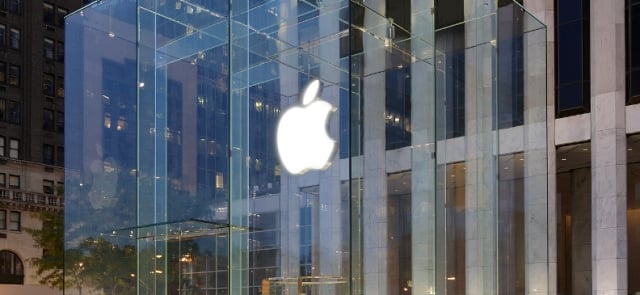 When it comes to Wall Street and shareholders, cash is still king. With corporate profits at record highs and interest rates near historic lows, companies are returning value to shareholders at a pace not seen in years. Apple (NASDAQ:AAPL), the world's largest company by market capitalization, leads the way.
During the third-quarter, share buybacks among members of the S&P 500 surged 32 percent year-over-year to $123.9 billion, according to FactSet. Over the trailing 12-month period, a massive $448.1 billion worth of shares were repurchased, representing the biggest haul since the second quarter of 2008. Furthermore, 431 companies in the index participated in a share repurchase program during the third quarter.
At $30.7 billion, the Information Technology sector spent the most on buybacks in the third quarter, up 78.5 percent from a year earlier. Apple, Qualcomm (NASDAQ:QCOM), Cisco Systems, (NASDAQ:CSCO), Yahoo! (NASDAQ:YHOO), Visa (NYSE:V), SanDisk (NASDAQ:SNDK), and Intuit (NASDAQ:INTU) each increased their share buybacks by at least $1 billion year-over-year. Apple made the largest contribution by increasing its activity by $5 billion. In the second-quarter alone, Apple repurchased $16 billion and accounted for nearly 13 percent of all repurchases in the S&P 500.
In addition to share buybacks, many companies are rewarding investors with dividends. The number of dividend-payers in the S&P 500 index is at a 17-year high of 417. Over the trailing 12-month period, Apple logged $10.6 billion in dividend payments, slightly below Exxon Mobil's $10.7 billion outflow, but easily ahead of International Business Machines (NYSE:IBM) and Oracle (NASDAQ:ORCL) at $4 billion and $1.7 billion, respectively.
In April, Apple's Board of Directors approved a plan to return $100 billion by the end of 2015, representing a $55 billion increase from the original plan announced last year. It raised its buyback program from $10 billion to $60 billion and hiked its quarterly dividend 15 percent from $2.65 to $3.05 per share. Unless Carl Icahn gets his way, investors will receive an average of $30 billion per year from the time of the first dividend payment in August 2012 through December 2015.
"The rise in both dividend payers and companies engaging in buybacks has contributed to a trend where very few companies do not engage in either form of shareholder distribution," explains FactSet. "In fact, just 16 companies in the S&P 500 (3.2 percent) did not pay a dividend or engage in a share buyback over the trailing twelve-month period. As recently as Q1 2010, more than three times as many companies (49, or 9.8 percent) did not make either form of distribution."
More From Wall St. Cheat Sheet:
Follow Eric on Twitter @Mr_Eric_WSCS