Apple Makes a Major Video Game Play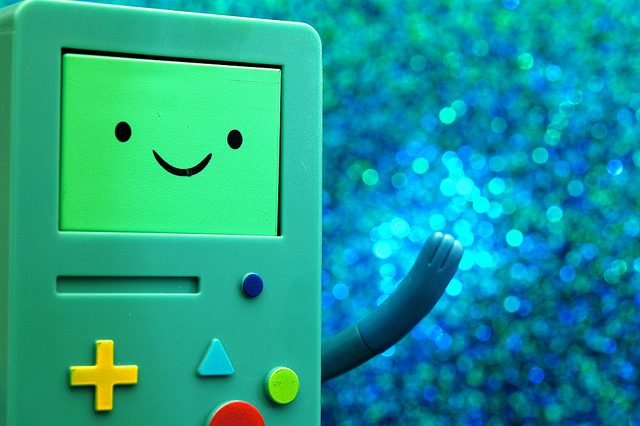 Is Apple (NASDAQ:AAPL) about to make traditional video game consoles obsolete? Although Apple already dominates the mobile gaming market through its iPhone and iPad devices, it now seems intent on attracting the more "hardcore" gamer demographic that usually gravitates towards dedicated video game consoles made by Sony (NYSE:SNE) and Microsoft (NASDAQ:MSFT).
Besides the exclusive games that are often tied to a particular console, serious gamers are also attracted to a console's game controllers that are specifically designed for video games. According to developer documentation seen by the Wall Street Journal, Apple appears to be spurring developers to create a game controller that will work with its iPhone, iPad, iPod Touch, and Mac products.
The documentation lays out specifications to ensure the controllers "have consistent sets of control elements that both players and game designers can rely on." However, Apple also stresses that, "Controllers must enhance gameplay — they must not be required." That specification may be a way for Apple to retain ultimate control over the games that will be developed for its ecosystem.
One embodiment of an Apple video game controller featured a device that fit over an iPhone to create additional control buttons. Other controller versions were standalone devices that connected to Apple products via a wireless protocol like Bluetooth.
Besides possibly attracting more serious gamers to the iOS platform, Apple's push to have a third-party controller developed for its ecosystem of products will help it better compete against Google (NASDAQ:GOOG), which already has several game controllers available for its Android operating system.  Apple Insider reported that Apple announced at the Worldwide Developers Conference that computer accessories company Logitech (NASDAQ:LOGI) and video game peripheral manufacturer PowerA are already in the process of developing several game controller designs.
Follow Nathanael on Twitter (@ArnoldEtan_WSCS)
Don't Miss: Does Apple Hate Its Enterprise Users?