Apple May Not Sufficiently Feed iPhone 5S Demand Come Friday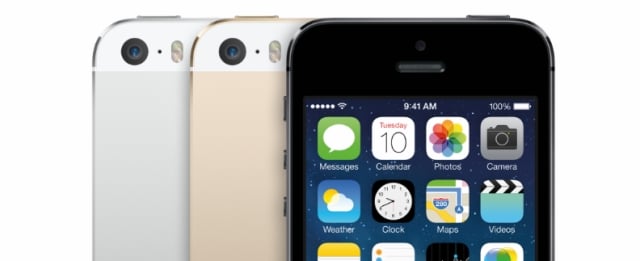 If you're one of the many customers counting down the days until you can get your hands on Apple's (NASDAQ:AAPL) iPhone 5S, be warned that you might have to fight for your prize. More reports circulated Tuesday that inventory of the highly anticipated new device is extremely low, and many U.S. carriers are already complaining of disappointing shipments.
The high-end iPhone will hit stores Friday, but that doesn't mean all interested buyers will leave the store with their new toys. Many carriers don't believe their inventory will sufficiently satisfy demand, and one store owner said to AllThingsD, "We will have grotesquely unavailable inventory."
That will likely result in a lot of unhappy shoppers come Friday, and it is still unclear what is the source of the iPhone 5S inventory issue. Apple said in a note to consumers Tuesday that the company's new phones will be available at its stores, carriers, and retailer partners by the end of the week, but those promises might not end up ringing true.
Luckily for those shoppers after the iPhone 5C, though, they won't be facing the same problem. Apple offered up that low-cost smartphone for preorder, and now CNET reports that 70 percent to 80 percent of the company's inventory is made up of the iPhone 5C. That might mean bad news for iPhone 5S buyers, but it reflects good news for those in the market for a 5C — and, apparently, the latter outnumbers the former.
Carriers expect demand for the low-cost iPhone to be especially high thanks to its price tag and handful of color options, and Apple, too, has backed this prediction by flooding stores with its inventory. Consumers are not necessarily guaranteed to get their color of choice when it comes to the iPhone 5C on Friday, but they're likely to at least get their hands on one of them, and that's more than some will be able say for the iPhone 5S.
Apple Insider reported Tuesday that Apple recognizes its insufficient iPhone supply and is therefore already working to expand capacity by extending metal case orders to Catcher, the company's main supplier of MacBook Pro casings. KGI Securities analyst Ming-Chi Kuo pointed out this move in his research note earlier this week and explained that the supplier will start the production of shipment of the iPhone 5S casings in the first quarter of next year.
That means good news for Apple's supply in the future, but it also hints that consumer demand could continue to go unsatisfied for quite some time, which is especially problematic for the upcoming holiday season. For now, the Cupertino, California-based company will need to work with what it's got. There still could be little issue at all if speculation rings true and consumers really are mostly after the iPhone 5C rather than the 5S.
Apple carriers and retailers are already bracing themselves for the crowds Friday morning — let's just hope they don't wake up on the wrong side of the bed.

Here's how Apple traded on Wednesday:

Don't Miss: Apple's 10-Year Domination of PC Satisfaction.