Apple May Soon Land This Big iPad Contract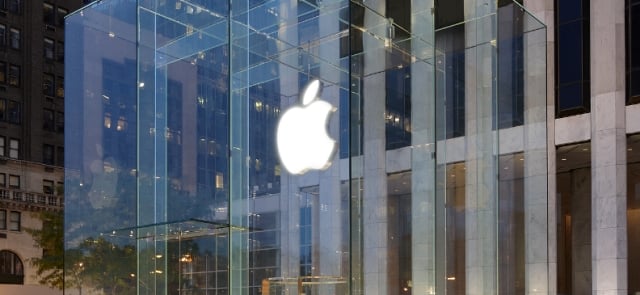 Apple (NASDAQ:AAPL) CEO Tim Cook is rumored to be traveling to Turkey early next year in order to meet with the country's president to discuss a multibillion dollar educational tablet initiative. According to a report from the Turkish-language emlakulisi website via Apple Insider, Cook will meet with President Abdullah Gül in February to discuss the so-called "FATIH Project" that aims to provide up to 10.6 million tablets for Turkish schoolchildren.
According to the FATIH Project website, FATIH is a Turkish acronym that stands for "Movement of Enhancing Opportunities and Improving Technology." The project is estimated to cost around $3 to $4 billion and is scheduled to be completed in four years.
Cook is also rumored to be attending the grand opening of Turkey's first Apple Store at Istanbul's Zorlu Center. According to unnamed sources cited by emlakulisi, the store is scheduled to open on February 4, 2014. The Apple Store will encompass over 21,000 square feet of retail space and will feature a "glass cube" design that is similar to Apple's iconic Fifth Avenue location in New York.
As noted by Apple Insider, Cook's planned trip follows a visit that Turkish Prime Minister Recep Tayyip Erdoğan made to Apple's Cupertino campus in May of this year. The Turkish Prime minister also visited the headquarters of Google (NASDAQ:GOOG) and Microsoft (NASDAQ:MSFT).
The potential iPad sale to Turkey is part of Apple's overall push into the education market. Apple CFO Peter Oppenheimer noted the growing importance of the education market during the company's fiscal fourth quarter earnings call in October. "Schools around the world continue to adopt iPad to transform teaching and learning in the classroom," stated Oppenheimer. "These broad deployments are in part driven by the great educational content available on iPad," he added.
Apple also offers a large catalog of free educational content through its iTunes U app downloads. Earlier this year, Apple made significant inroads into America's public education system when the Los Angeles Unified School District, or LAUSD, awarded a $30 million contract to Apple for the company to supply its students with iPads.
Follow Nathanael on Twitter (@ArnoldEtan_WSCS)
More from Wall St. Cheat Sheet: