Apple Names New HR Head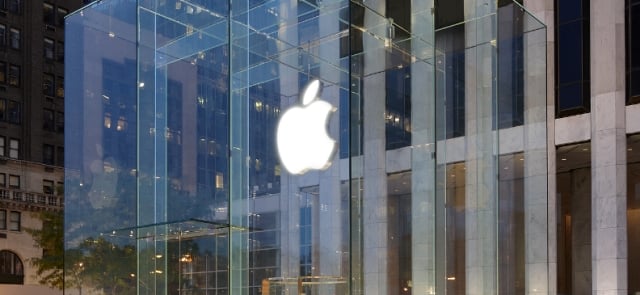 Apple (NASDAQ:AAPL) has named a new human resources leader as the company increasingly seeks to hang on to talent that is being poached by tech competitors and startups. According to a report from Bloomberg, Apple has promoted Denise Young Smith, who was formerly a leader in Apple's retail store business, to the head of the company's human resources department.
Currently holding the top human resources position is Joel Podolny, who is moving to focus all of his efforts on Apple University. Podolny, a former dean at the Yale School of Management, created Apple University under the guidance of Steve Jobs to help train the company's managers. Smith was in charge of human resources for Apple's stores, which employed 42,800 out of Apple's 80,300 total employees in the last fiscal year, according to Bloomberg's calculations.
"We are excited that Denise Young Smith will expand her role to lead Apple's worldwide human resources organization," Apple spokeswoman Kristin Huguet wrote in an email to Bloomberg. "Apple University is an increasingly important resource within the company as we continue to grow, so Joel Podolny will be focusing full-time on developing and scaling the university he helped establish."
Human resources is an important area for Apple to focus on, as competitors like Google (NASDAQ:GOOG) and Facebook (NASDAQ:FB) vie with Apple for the same top Silicon Valley engineering talent. Apple is also a popular place for startups to find new talent, as well. Apple ranked 35th on Glassdoor's list of the best places to work for 2013, coming in behind both Google and Facebook, which ranked eighth and fifth, respectively. Smith will be responsible in helping create a positive work environment that will help Apple hold on to its employees.
Smith will join former Burberry CEO Angela Ahrendts and Vice President of Communications Katie Cotton as a woman in Apple's top ranks. Unsurprisingly, as with many tech companies, women in top positions at Apple are few and far between, but the company seems to be in the process of changing that. In the fall, Apple announced that the fashion-savvy Ahrendts would be named the senior vice president of retail of online stores.
Apple's fiscal first quarter showed that the company sold a record number of iPhones after simultaneously introducing the 5S and 5C models back in the fall, but the sales numbers still weren't high enough to impress investors. The 5C in particular — which was supposed to be Apple's cheaper iPhone but didn't end up being very cheap at all — disappointed. The company's total iPhone sales during the last quarter of 2013 totaled 51 million. Analysts had expected the figure to be closer to 55 million.
Apple is under increasing pressure to innovate, as the company hasn't created any new product categories since introducing the iPad in 2010. Key to that necessary innovation will be hiring and keeping talented employees.
More from Wall St. Cheat Sheet:
Follow Jacqueline on Twitter @Jacqui_WSCS