Apple Paid Lawyers Big Bucks to Fight Samsung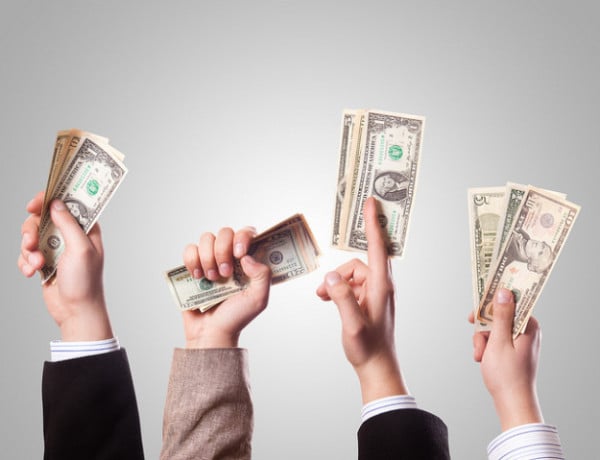 Apple's (NASDAQ:AAPL) lawyers may have been the biggest winners in the company's recent court victory over Samsung (SSNLF.PK). Apple paid Morrison & Foerster — the leading law firm in the recently concluded Apple v. Samsung trial – approximately $60 million, Reuters reports.
This total does not include lawyers who charged the company less than $100,000. Apple also noted that it will likely owe its other main law firm, WilmerHale, around $2 million in legal fees for its work on the damages retrial.
The jury in that trial ruled that Samsung must pay Apple more than $290 million in damages over 13 products that were found to be infringing on five of the California-based company's patents. Along with the damages awarded from last year's trial, Samsung owes the iPhone maker around $930 million.
However, Apple would also like Samsung to pay a portion of its substantial legal fees. According to recently filed legal documents obtained by Reuters, Apple asked U.S. District Judge Lucy Koh to order the Korea-based company to pay $15.7 million of Apple's legal fees.
"Awarding fees to Apple 'flows quite naturally' from the jury's willfulness verdict as well as Samsung's extensive record of willful, deliberate, and calculated decisions to copy the iPhone, in blatant disregard for Apple's [intellectual property]," wrote Apple's attorneys in the filing obtained by Reuters. Samsung's attorney, Bill Price, said during the trial's opening statements that "There's no question Samsung infringed those five patents."
However, Price did argue that Apple was asking for too much money. The iPhone maker was seeking almost $380 million in the damages retrial, while Samsung only offered to pay around $52 million.
Although Apple's legal expenses are incredibly high by most people's standards, the final bill could have been even bigger. Apple noted in its filing that it received "a significant discount" on Morrison & Foerster's usual rates due to its long-running relationship with the firm, according to Reuters.
But with an estimated $147 billion cash hoard, Apple has the resources to vigorously defend its intellectual property. "For Apple, this case has always been about more than patents and money," Apple spokeswoman Kristin Huguet said to Bloomberg. "It has been about innovation and the hard work that goes into inventing products that people love. While it's impossible to put a price tag on those values, we are grateful to the jury for showing Samsung that copying has a cost."
Follow Nathanael on Twitter @ArnoldEtan_WSCS
Don't Miss: Apple Stores Get Interactive With iBeacon System.