Apple Plans to Have Arizona Sapphire Plant Operational by February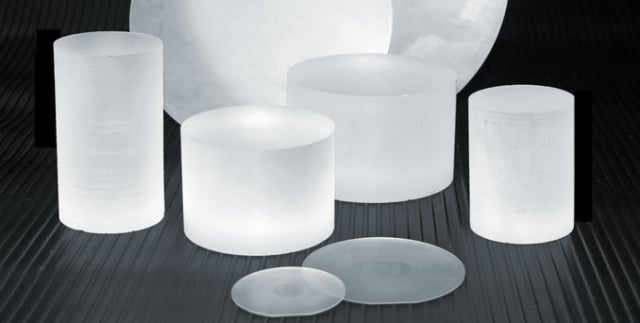 Recently released documents related to Apple's (NASDAQ:AAPL) sapphire manufacturing plant in Mesa, Arizona revealed that the iPhone maker has an "aggressive go-live timeline" to have the plant up and running by February. The timeline was disclosed in a letter written by Apple's Deputy Director of Global Compliance Jim Patton to U.S. Foreign Trade Zone official Andrew McGilvray. The letter was first uncovered by 9to5Mac's Mark Gurman and Seeking Alpha's Matt Margolis.
The letter and several accompanying documents offered some interesting clues about the plans that Apple has for the sapphire that will be produced at the Arizona plant. Apple summarized the purpose of the plant in a form submitted to the Foreign Trade Zone Board.
"Project Cascade will conduct high-tech manufacturing of intermediate goods/components for consumer electronics," wrote Apple. "All finished components will be exported. This high-tech manufacturing process will create a critical new sub-component of Apple Products to be used in the manufacture of the consumer electronics that will be imported and then sold globally. By pulling this process into the U.S., Apple will be using cutting edge, new technology to enhance and improve the consumer products, making them best in class per product type."
Although the phrase "critical new sub-component" does not disclose exactly what the sapphire will be used for, it does suggest that Apple is planning on expanding its current use of sapphire as a protective covering for the Touch ID fingerprint scanner and the iPhone's camera lens. Some industry watchers believe Apple will replace Corning's (NYSE:GLW) Gorilla Glass with sapphire. Gorilla Glass is currently used by Apple as the scratch-resistant covering for its mobile devices. Margolis believes that Apple is planning on depositing ultra-thin solar cells onto sapphire to create a solar-powered iPhone.
Although it is not clear if Apple has any plans to combine its patented solar technologies with sapphire, there is a growing amount of evidence that suggests that the California-based company is working on a sapphire-covered iPhone. For example, a recently published patent uncovered by Apple Insider outlined a method for "manufacturing sapphire windows" for mobile electronic devices.
There have also been rumors of a sapphire-covered iPhone from Apple's supply chain. According to sources cited by the Taiwan-based Apple Daily, Foxconn — also known as Hon Hai Precision Industry — has already completed a trial production run of about 100 iPhone prototypes with sapphire displays.
Apple watchers first learned about Apple's interest in sapphire when sapphire manufacturer GT Advanced Technologies (or, GTAT) announced last November that it had entered a partnership with Apple that included a $578 million investment in the company. As a result of the partnership, GT Advanced Technologies "accelerated the development of its next generation, large capacity ASF [Advanced Sapphire Furnaces] furnaces to deliver low cost, high volume manufacturing of sapphire material." According to the terms of the deal, GT Advanced Technologies will supply Apple with sapphire produced in furnaces it owns in a facility owned by Apple.
Follow Nathanael on Twitter (@ArnoldEtan_WSCS)
More From Wall St. Cheat Sheet: