Apple Raises Patent Trial Stakes for Samsung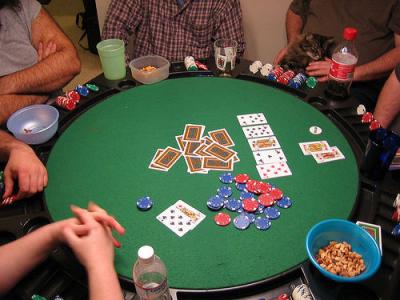 Apple (NASDAQ:AAPL) has raised the stakes for Samsung (SSNLF.PK) in the upcoming trial by requesting that the new Galaxy S4 be added to the list of products that the Cupertino-based company alleges are infringing on its patents. Apple's request was made in response to Judge Koh's order that each side narrow the scope of their claims by submitting a list of 22 specific products they believe are infringing.
Regarding the addition of the S4, Apple stated in its court filing that "it is an infringing device and accordingly intends to move for leave to add the Galaxy S4 as an infringing product." Apple also included the Galaxy SII, Galaxy SIII, Galaxy Note, Galaxy Note 10.1, and the Galaxy Note II "phablet" hybrid device. If Apple's request to add the Galaxy S4 is granted, the company will drop one of the other products off its list, although it is not clear which product would be removed.
Samsung has submitted its own list of Apple's products that it claims are infringing on its patents. Samsung's list includes Apple's current flagship smartphone, the iPhone 5, as well as many of the previous versions of the iPhone. Samsung also lists the iPad 4, iPad mini, MacBook Air, and MacBook Pro.
Both companies have accused each other of failing to correctly follow Judge Koh's order. Samsung accused Apple of adding a product that "it has not even accused in this case" to its product list, while Apple accused Samsung of listing entire product lines "in an attempt to circumvent the court's limit on accused products."
This case follows the original trial in which Apple was awarded $1.05 billion in damages. However, U.S. District Judge Lucy Koh reduced the original award amount by $450 million after citing the jury's use of an "impermissible legal theory." Now both of these rival smartphone makers are engaged in pretrial filings in preparation for the second patent infringement trial scheduled to begin March 2014 in California.
Here's how Apple has traded so far this week.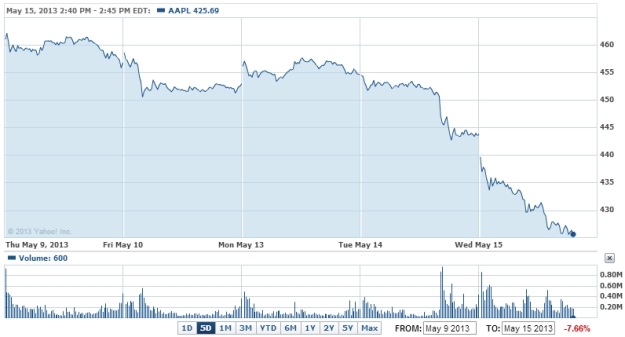 Don't Miss: Did Apple Price-Fix E-Books?