Apple Reacts to DoJ Antitrust Regulation Proposal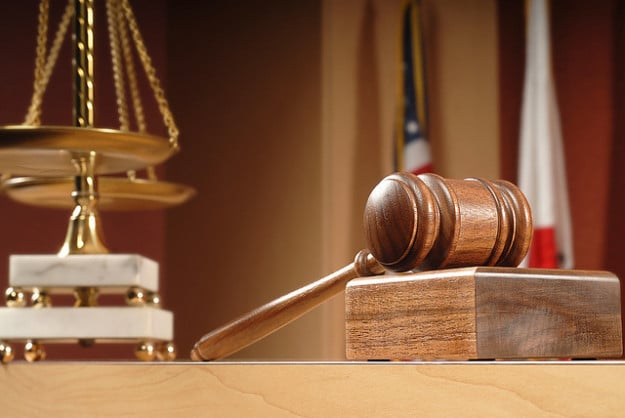 Apple (NASDAQ:AAPL) was quick to condemn the U.S. Department of Justice's antitrust compliance proposal that the government submitted to the court on Friday. The government's proposal outlines several measures that are intended to prevent and correct Apple's anti-competitive behavior in the e-book market.
"Plaintiffs' proposed injunction is a draconian and punitive intrusion into Apple's business. Plaintiffs propose a sweeping and unprecedented injunction as a tool to empower the government to regulate Apple's businesses," stated the Cupertino-based company in a court filing via Bloomberg.
The Department of Justice is asking U.S. District Judge Denise Cote to order Apple to terminate its current agreements with the publishers that it conspired with and to forbid the company from entering into any new e-book distribution agreements for a period of five years. However, the government's proposal extends beyond Apple's e-book business.
The Department of Justice is also requesting that Apple "be prohibited from entering into agreements with suppliers of e-books, music, movies, television shows or other content that are likely to increase the prices at which Apple's competitor retailers may sell that content." This provision could drastically impact how Apple conducts business in multiple digital content markets.
The Department of Justice is also asking the court to compel Apple to hire and pay for an external government monitor who would work with an internal antitrust compliance officer. The compliance officer would train Apple's employees about antitrust laws and ensure that the company follows the court's orders.
The government is also asking the court to make Apple allow other e-book sellers to provide links to their own digital bookstores from within Apple's e-book apps. This would allow Apple's customers to easily check e-book prices from competitors such as Amazon (NASDAQ:AMZN) and Barnes & Noble (NYSE:BKS). In its court filing, Apple argues that this provision would "entrench Amazon's dominant position" in the e-book market reports Bloomberg.
Follow Nathanael on Twitter (@ArnoldEtan_WSCS)
Don't Miss: Is Apple's Latest Acquisition for the iWatch?