Apple Readies Its Paddles For Radio Stream and 2 Other Tech Titans Making Noise
Apple (NASDAQ:AAPL): Reports are stating that Apple is nearing deals with Universal Music, for contracts that will allow it to move forward with its iRadio streaming service. According to The Verge, Apple will be paying rates comparable to Pandora (NYSE:P), its main competitor in the streaming space. The sources also indicated that Warner Music is close behind, paving the way for the service to debut later this year.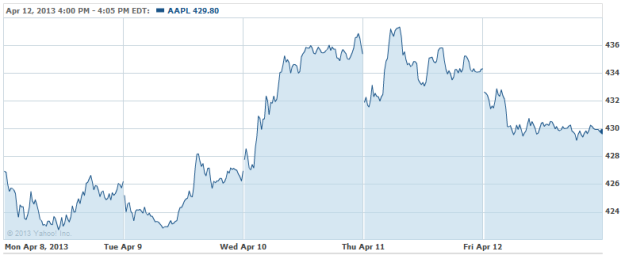 Microsoft (NASDAQ:MSFT): Its been a tough week for the computer giant, which following a fairly dismal report from IDC on the slumping PC sales, has been subject to downgrades left and right. In keeping with the trend, CLSA's Ed Maguire has lowered his rating from Outperform to Buy, which is still considered rather bullish given the PC-related climate right now. Nomura and Goldman both downgraded on Thursday.

BlackBerry (NASDAQ:BBRY): Following a report from Detwiler Fenton that said the rate of returns have been outpacing the rate of sales of the flagship Z10 smartphone in some locations, BlackBerry is calling on regulators to probe the claims in the U.S. and Canada. The company's turnaround depends on the new phone, and has insisted that the return figures were below its forecasts and in-line with industry norms.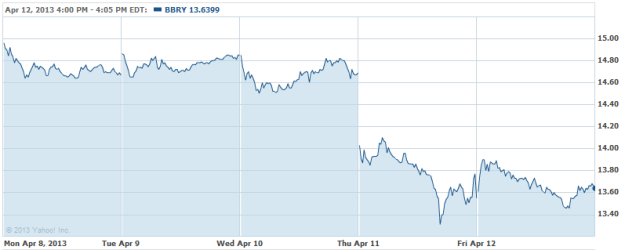 Don't Miss: Here's Another Price Target Cut for Apple.