Apple Recap: 3Q Earnings Beat Expectations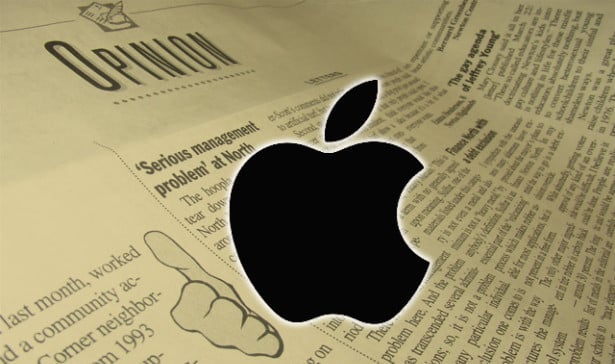 Throughout the entire trading day Tuesday, Apple (NASDAQ:AAPL) investors had one thing on their minds — earnings. Shares closed down $7.32, or 1.72 percent, at $418.99, but once the past quarters the earnings report — which showed the company's top line and bottom line results beat analysts' expectations — shares shot up as much as $15.41, or 3.86 percent. Here's a cheat sheet to today's top Apple stories:
Apple Earnings: Here's Why Investors Like These Results
The iPhone maker delivered a profit and beat Wall Street's expectations, AND beat the revenue expectation. The revenue beat is a positive sign to shareholders seeking high growth out of the company.
"We are especially proud of our record June quarter iPhone sales of over 31 million and the strong growth in revenue from iTunes, Software and Services," said Tim Cook, Apple's CEO. "We are really excited about the upcoming releases of iOS 7 and OS X Mavericks, and we are laser-focused and working hard on some amazing new products that we will introduce in the fall and across 2014."
Looking forward, analysts have a more negative outlook for the company's next-quarter performance. Over the past three months, the average estimate for next quarter's earnings has fallen from a profit of $8.57 to a profit $7.96. For the current year, the average estimate has moved down from a profit of $40.67 to a profit of $39.32 over the last ninety days… (Read more.)
Live Apple Earnings: The Hits and the Misses
Investors and curious market participants would be doing themselves a disservice if they only looked as far as the top and bottom line. This quarter, like last, Apple's industry-leading margins will be in the spotlight. Gross margins at the tech company were 37.5 percent in the second quarter and 42.8 percent in the year-ago quarter. The company guided third-quarter margins in a range between 36 and 37 percent.
The million — billion, more likely — dollar question is: What's next for Apple? On the company's last earnings call, CEO Tim Cook indicated that the company would need some more time before it pulled another iRabbit out of its hat. Analysts are looking for the iPhone 5S and perhaps a lower-priced model in the second-half of the year, and investors will have an ear on the earnings call for hints… (Read more.)
Why Is Apple Teaming Up with Samsung? 
Apple's second-generation iPad mini is facing some production hiccups, as Apple supplier AU Optronics (NYSE:AUO) is reportedly unable to meet production requirements for the new iPad's low-power LCD screens. AUO has been a long-time partner of Apple's, but if it can't meet the production demands for the new iPad, some are speculating that Apple could turn to rival Samsung (SSNLF.PK) to meet its needs. Screens for the current iPad mini are made by AUO, LG Display (NYSE:LPL), and Sharp. According to Apple Insider, Sharp will remain a supplier, as it's the only company that produces low-power oxide semiconductor LCD panels, which help save electricity.
Apple could easily drop AUO, according to ETNews, because it "could not secure orders from Apple since it had failed to develop a high penetration LCD for the iPad Mini 2."… (Read more.)

Follow Meghan on Twitter @MFoley_WSCS
Don't Miss: Motorola's Patent Suit Against Apple Goes to Federal Court.