Apple Recap: a Bull Market, High Fashion, and the DoCoMo Partnership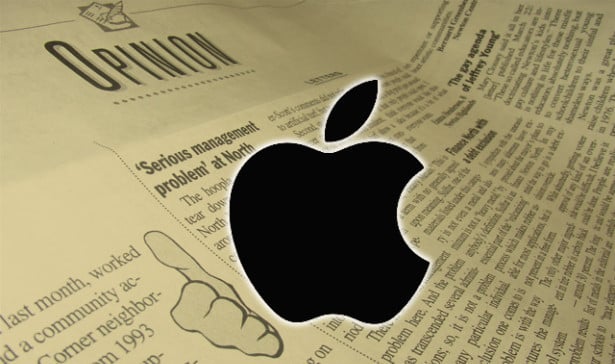 Shares of Apple's (NASDAQ:AAPL) stock continued last week's downward slide on Monday, closing down $14.78, or 3.18 percent, at $450.12. Here's a cheat sheet to today's top Apple stories:
Is Apple Moving Toward a Bull Market?
Apple's stock recently crossed a technical threshold that may indicate the Cupertino-based company's shares will soon rise in value. As noted by MarketWatch, Apple's stock hit the so-called "golden cross" last week when the 50-day moving average broke above the 200-day moving average.
Some analysts believe that this technical indicator is a sign that a stock is beginning to shift to a bull market. This would be a welcome change for Apple investors that have watched the stock lose over 30 percent of its value since hitting a $700-plus peak in September 2012. The technical indicator comes during a week when Apple shares lost almost 7 percent of their value after the iPhone maker's latest entries in the smartphone market failed to impress investors. Apple unveiled the iPhone 5C and the iPhone 5S at a media event on September 10… (Read more.)
Apple's High-End iPhone Meets High Fashion
In an effort to promote the improved photographic capabilities of the new iPhone 5S, Apple (NASDAQ:AAPL) recently announced a collaboration with luxury fashion house Burberry (BURBY.PK). Burberry's Monday runway show will be exclusively documented by Apple's flagship iPhone 5S.
Apple's upgraded iPhone 5S iSight camera is a marked improvement over the iPhone 5 camera, according to the company. Although it retains the same 8-megapixel resolution as the previous generation of iPhone, Apple boosted the camera's sensor size by 15 percent and increased the aperture size to f/2.2… (Read more)
Did Apple Start an iPhone 5S Price War in Japan?
Apple's recently announced partnership with NTT DoCoMo (NYSE:DCM) has apparently kicked off a cutthroat pricing battle between Japan's three biggest carriers, reports CNET. As reported by Japan's Nikkei newspaper, the country's three major wireless providers are offering the 16GB iPhone 5S for free if the customer purchases a 2-year service contract.
Although DoCoMo is Japan's largest carrier with over 60 million subscribers, it has recently been adding users at a lower rate than the other two major Japanese carriers. Rivals SoftBank and KDDI added 225,000 and 254,500 subscribers in July, respectively. DoCoMo only added 172,500 subscribers during the same time period, reports Bloomberg… (Read more.)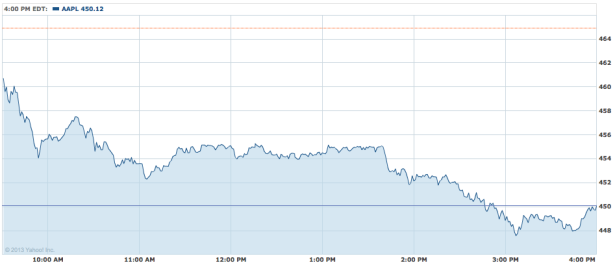 Follow Meghan on Twitter @MFoley_WSCS
Don't Miss: Apple Drops Design Hints for iPhone Case Guidelines.