Apple Recap: A Humble Request, Apple TV, and Chip Making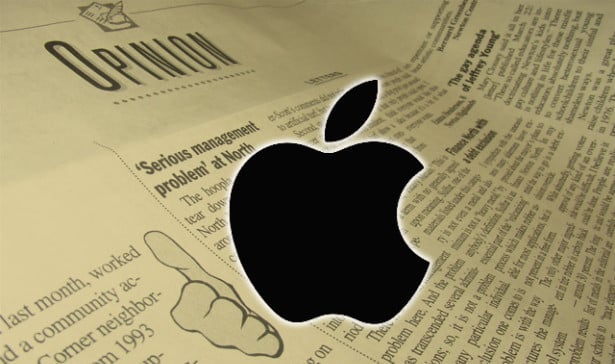 Apple's (NASDAQ:AAPL) third-quarter earnings are schedule to be released a week from Tuesday, and shares closed just slightly above their 50-day and 100-day moving averages. The stock ended the day up $2.76, or 0.64 percent, at $430.20. From this movement, Apple shares appear to be tracing a path similar to the one they followed before earnings for the last quarter were reported; the iPhone maker's stock soared from a low of less than $400 before the report to a high of more than $465 in 10 trading days. Here's a cheat sheet to today's top Apple stories:
Apple Wants to Slice Commercials Out of TV
Consumers have long been looking for an excuse to not only have Apple in their pockets and at their desk, but also in their living room. Rumors about an Apple television waiting in the wings have been circulating for a considerable amount of time, but it finally looks as if these rumblings will take shape at the end of this year.
And when the iTV arrives, the Cupertino, California-based tech company wants to make sure its deal is extra sweet. That's why it is hoping to roll out a complementary television service that will offer viewers the chance to skip commercials… (Read more.)
Does Apple Really Need Help Selling iPhones?
In what may be one of its humblest moves, Apple is requesting help. It's not asking for just any help and not from just anyone, though, but rather for help invigorating sales and the iPhone — and it's asking workers near the bottom of its corporate totem pole. Apple has sounded something of a call to arms for employees at its retail stores — specifically, those employees below the management level. This isn't the first time Apple has turned to its retail employees for help, as the company sought improvement suggestions for Apple Maps in this manner.
In a post titled "Career Experience: We want your ideas, Winning on iPhone team, Cupertino," Apple said it is looking for people who have ideas about the iPhone — either for improving it or selling it — from "candidates with the most innovative and relevant ideas."… (Read more.)
Analyst: Maybe Apple Should Go Into Chip Fabrication
Word is going around that Apple is considering buying a semiconductor fabrication plant, but it's still just rumors at this point. The move might not even make much sense, given the company's recently inked arrangement with Taiwan Semiconductor Manufacturing Co. (NYSE:TSM)
In a research note, Piper Jaffray analyst Gene Munster mentioned that website SemiAccurate suggested Friday that Apple was looking to purchase its own semiconductor fab. According to Munster, it could make sense for Apple to get its hand on a development fab, but that it wouldn't make sense for Apple to invest in one or buy a production facility… (Read more.)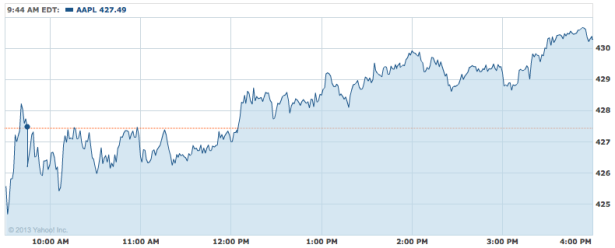 Don't Miss: Will Apple's Courtroom Loss Change Business Everywhere?
Follow Meghan on Twitter @MFoley_WSCS