Apple Recap: a New Market, an Antitrust Monitor, and Japanese Expansion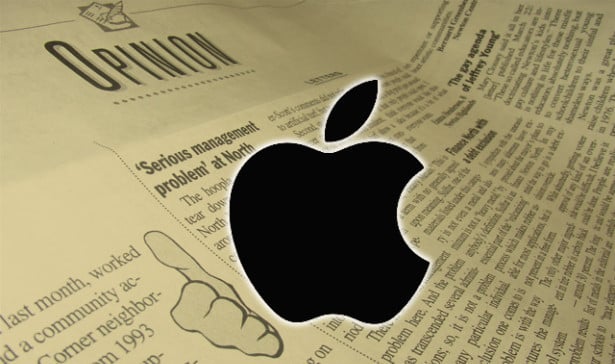 Shares of Apple (NASDAQ:AAPL) bounced around on the stock chart Tuesday, etching out a roller coaster-lake path between a low of $486.00 and a high of $495.80. However, while the stock ended the day on a downward slope, it closed up $2.31, or 0.47 percent, at $490.90. Here's a cheat sheet to today's top Apple stories:
Investors: Take a Look at Apple's Newest Market
Apple is about to make moves into Iran — and it's all thanks to the Obama administration. Up until recently, Iran's long-established sanctions have kept Apple, as well as other major technology groups, far from entering the country's grounds.
According to The Wall Street Journal, the Cupertino, California-based company was forbidden from selling Macs and iOS devices to customers who were planning on bringing those products to Iran, reflecting an effort on the part of the Iranian government to crack down on protestors and prevent the free flow of information on these sophisticated devices. But then in May, the Obama administration and the Treasury Department announced their efforts to ease these rigid standards and help facilitate the flow of useful technology into Iran… (Read more.)
Judge: Apple Needs an Antitrust Monitor
Apple continues to be plagued by an antitrust lawsuit from the U.S. Department of Justice, in which the company was found guilty of colluding with major publishers to fix the price of e-books and force Amazon (NASDAQ:AMZN) to raise prices for titles sold on its Kindle e-readers.
Now, U.S. District Judge Denise Cote has ruled that an external monitor be installed at Apple to enforce antitrust regulations, something the company said was unnecessary when the DoJ first pushed for the measure. According to a report from Reuters, Cote said a monitor was necessary because Apple's "blatant" antitrust violations showed that the company doesn't have the capacity to monitor itself… (Read more.)
Here Are Apple's Huge Growth Plans for Japan
Apple is planning to open its first new Apple Store in Japan since 2005, according to a source who spoke to Bloomberg. The store will be located in the high-end Omotesando shopping district in Tokyo and could open as soon as March, the source said.
Although Apple didn't respond to requests for a comment, the company's website is advertising for jobs at a new Tokyo store. "For Apple, the Japanese market is appealing in terms of quantity and price," Satoru Kikuchi, an analyst at SMBC Nikko Securities Inc., told Bloomberg. "There is a room to expand tablet sales and a possibility the Japanese market expands if Apple's mobile carrier partners increase."… (Read more.)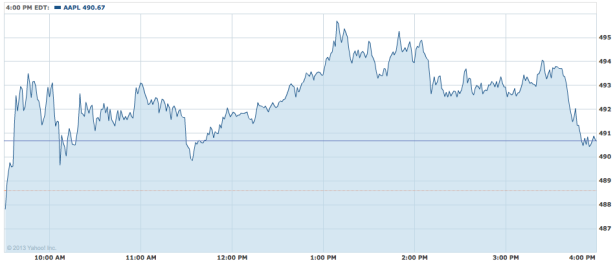 Follow Meghan on Twitter @MFoley_WSCS