Apple Recap: a New Ranking, a Trademark, and Cue's Sale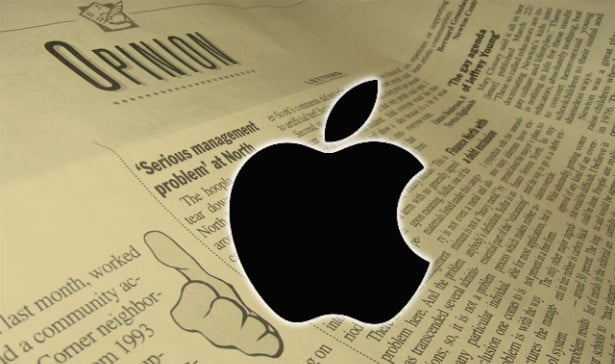 On Thursday, Apple (NASDAQ:AAPL)  shares moved very little across the stock chart, but they did gain some slightly upward momentum. The stock closed up $0.83, or 0.17 percent, at $491.73. Here's a cheat sheet to today's top Apple stories:
Here's the Top Ranking Apple Could Do Without
Apple has secured the number one spot in a list that most companies would rather not be a part of, reports Apple Insider. PatentFreedom, an organization that caters to companies that are being sued by non-practicing entities, has ranked Apple as the company with the most NPE lawsuits.
According to PatentFreedom, a non-practicing entity is "any entity that earns or plans to earn the majority of its revenue from the licensing or enforcement of its patents." These entities are also commonly referred to as "patent trolls," although PatentFreedom prefers to avoid that term since it can sometimes be misapplied to companies that are legitimately trying to protect their intellectual property rights… (Read more.)
Is Apple Really Trademarking the Word 'Startup'?
Apple is officially trying to trademark the word "startup," again. According to Apple Insider, the application was filed in Australia on Tuesday by Apple's headquarters in Cupertino, California, and it was done so alongside the Sydney branch of law firm Baker & Mckenzie.
Now, you're probably wondering how the tech giant can possibly campaign for the rights of the term "startup," and also how a future ruling could ultimately affect the U.S. as well as other international locations. But, in short, Apple actually isn't filing for a blanket trademark for the phrase. Rather, Wired explains that the application only covers specific uses of the word startup… (Read more.)
Apple Execs Exercise Options, and Eddy Cue Cashes In
On Saturday, Apple Senior Vice President of Internet and Software Services Eddy Cue gained access to 50,000 shares of restricted stock, and promptly sold 24,580 of them at $504.18 a piece. The rest he withheld at $501.02 — the stock's closing price on Friday — ostensibly to satisfy the minimum statutory tax requirements on vested stock.
Cue was awarded the shares in 2011 as part of a 100,000-share compensation package that will reward him with the rest of the stock this time next year. Due to the package he received that year, CNN Money ranked him the seventh-highest paid man on Wall Street with total compensation for the year at $52.9 million… (Read more.)