Apple Recap: a Punishment and Ambitions for Asia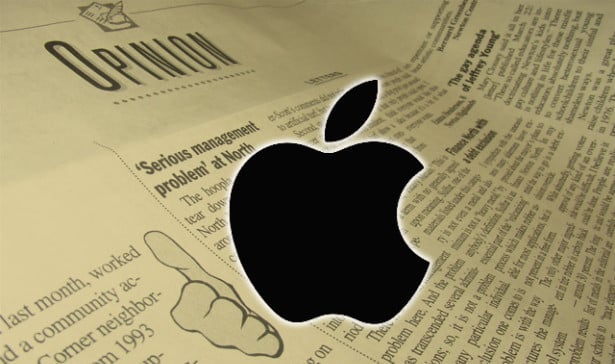 Except for Tuesday, shares of
Apple
(
NASDAQ:AAPL
) closed within a few dollars of the $500 level every day in the past week, gaining $11 or 2.26 over the course four-day trading period. On Friday, the iPhone maker closed up $2.95, or 0.60 percent, at $498.22. Here's a cheat sheet to today's top Apple stories:
Here Is Apple's Antitrust Punishment
Apple's long-running battle with the U.S. Department of Justice over its proposed antitrust remedies is finally over now that Judge Denise Cote has
issued an injunction
against Apple, reports
Gigaom
. However, the stipulations outlined in the injunction will continue to affect Apple's e-book business for years to come.
The final injunction is seen as victory for the Department of Justice since the judge kept many of the government's original requests. For example, Apple is not allowed to enter into "any agreement with an E-Book Publisher relating to the sale of E-books that contains a Retail Price MFN [most favored nation]." Apple unsuccessfully argued that this restriction should only apply to the five publishers that were found liable in Apple's e-book price-fixing conspiracy… (Read more.)
Did This Chinese Carrier Reveal Apple's Surprise Announcement?
When Apple sent out invitations for a separate iPhone media event to be
held in Beijing
on September 11,
many observers wondered
what kind of surprise the Cupertino-based company was planning. After all, this will be the first iPhone media event that Apple has hosted in China.
However, the mystery appears to have been solved thanks to a message that was accidentally posted by one of Apple's carrier partners in China. According to
TechWeb
via
TechinAsia
,
China Telecom
(
NYSE:CHA
)
inadvertently posted a message
to the social media site
Weibo
on Thursday that revealed Apple will be launching its new iPhones in China earlier than was originally expected… (
Read more
.)
Will Apple's Asia Ambitions Soon Be Realized?
Apple is on the cusp of unprecedented growth in Asia? Although Apple has distribution deals with multiple carriers across Asia, it still hasn't inked deals with the largest carriers in both Japan and China. However, several recent reports suggest that Apple may soon have distribution deals with both with
NTT DoCoMo
(
NYSE:DCM
) and
China Mobile
(
NYSE:CHL
).
According to
anonymous sources cited
by
Reuters
, DoCoMo is on the verge of signing a deal with Apple that may allow Japan's largest carrier to begin selling the iPhone as soon as the fall. DoCoMo has over 60 million subscribers and features a broad, integrated system of software and products that is similar to Apple's own seamless ecosystem. DoCoMo even has its own online store that is similar to Apple's iTunes Store. In fact, the Japanese carrier's competing products and services may be one reason why it has taken so long to sign a deal with the Cupertino-based company… (
Read more
.)