Apple Recap: an Upgrade, an Update, and Cook's Prediction Rings True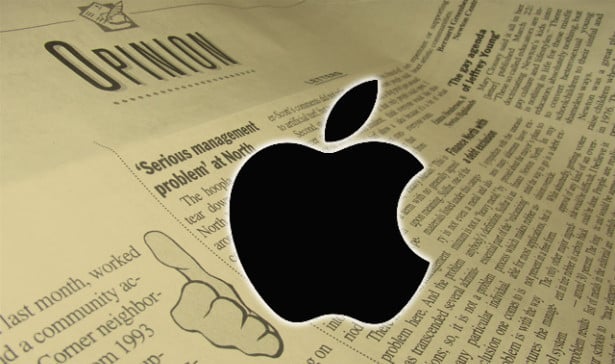 Shares of Apple's (NASDAQ:AAPL) stock edged down slightly on Tuesday, closing down $1.54, or 0.31 percent, at $489.10. That decline compares against Monday's nearly 5 percent jump. Here's a cheat sheet to today's top Apple stories:
Apple Gets Its Own Upgrade from Susquehanna
Despite low analyst expectations, it's safe to say that Apple's newest iPhone roll-out was a successful one. The company announced Monday that it sold nine million smartphones within the first few days of its new iPhone 5S and iPhone 5C launch, and now many analysts are subsequently adjusting their Apple expectations.
According to Street Insider, Susquehanna is one of them. The firm upgraded its Apple rating from Neutral to Positive on Tuesday, upping its price target to $625.00. It also increased its September-quarter iPhone unit assumption from 29 mln to 30 mln, and raised C3Q revenue to $36.8 bln and EPS to $7.91. This reflects a significant improvement from Susquehanna's earlier forecast modeling revenue of $35.6 bln and EPS of $7.45, and the firm isn't shy about the changes… (Read more.)
Apple Is in Season: iMac Gets an Update, Too
These days, Apple's new iPhones and tablet devices may be hogging the majority of the tech spotlight, but that doesn't mean the Cupertino, California-based company is forgetting about its bigger, slightly less lightweight models.
Apple is still issuing updates to its iMac all-in-one computer, and the latest refresh came Tuesday, when the tech giant rolled out a new desktop that is now equipped with Intel's (NASDAQ:INTC) latest quad core processors, 802.11ac Wi-Fi, and Nvidia (NASDAQ:NVDA) GeForce 700 series graphics.The upgrade isn't as significant as the one the iMac scored last year, but, nonetheless, it still facilitates the launch of several appealing features that dramatically affect the desktop's performance… (Read more.)
Tim Cook Was Right: Apple's iPhone 5S Outsold iPhone 5C
During Apple's third quarter earnings call in July, CEO Tim Cook stated that, "I don't subscribe to the common view that the higher end if you will of the smartphone market is at its peak. I don't believe that but we will see and we will report our result as we go along."
It now appears that the Cook's prescient perspective was correct. Not only did Apple sell a record-breaking nine million new iPhones over the opening weekend, it sold more of the expensive iPhone 5S models than it did of the lower-cost iPhone 5C. According to data from mobile app analytics firm Localytics, Apple's iPhone 5S was 3.4 times more popular than the iPhone 5C in the U.S. … (Read more.)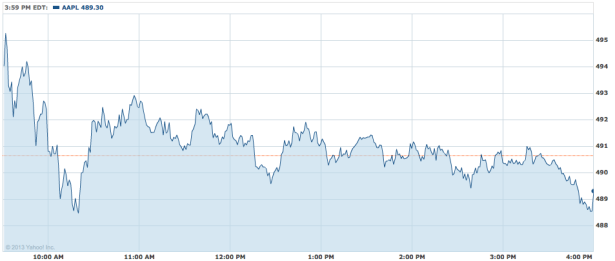 Don't Miss: Tim Cook Was Right: Apple's iPhone 5S Outsold iPhone 5C.
Follow Meghan on Twitter @MFoley_WSCS