Apple Recap: Analyst Concerns, iPhone Sales, and Emerging Market Blues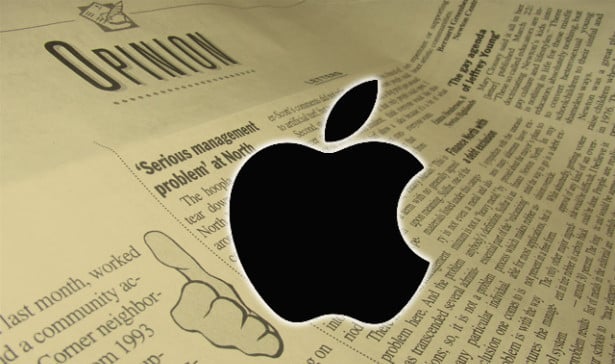 Shares of Apple's (NASDAQ:AAPL) stocked trudged along Wednesday, trading far below their 52-week high of $705.o7. Still, over the course of the trading day, shares gained $9.36, or 2.06 percent, to close at $464.68. Here's a cheat sheet to today's top Apple stories:
Kass on Apple: It's a Trap!
It seems like investing in Apple means committing yourself to a daily circus sideshow loosely orchestrated by analysts, pundits, and an often confused market. On any given day, based on any given trend or rumor, Apple is alternatively the stock to commit to or it's a value trap with "no growth and profit margins that are way to high vis a vis the competition."
Doug Kass, founder of Seabreeze Partners and provider of the quote above, is currently on the "trap" side of the fence. Speaking to CNBC, Kass said: "A year ago, Apple was selling a superior product and was charging a premium price. Now, they're selling a less-than-superior product and still charging a premium price."… (Read more.)
How Will Apple's New Devices Affect Q4 iPhone Sales?
New research from Morgan Stanley predicts that sales of Apple's iPhone devices will grow 28 percent this quarter, to 34.5 million units, a figure much higher than previous expectations. According to the research note, which was seen by Fortune, preorders for the iPhone 5C could already be seen in the data, even though the preorder period started Sunday, the same day Morgan Stanley stopped the study for the end of the third quarter.
Morgan Stanley's prediction that Apple will sell 34.5 million iPhones in the company's fiscal fourth quarter is 11 percent higher than the consensus prediction and 28 percent higher than the number of units Apple sold in its fourth quarter last year… (Read more.)
New Research Confirms Apple's Not Doing Well in China
A new study from ABI Research has shown that Apple is continuing to lose smartphone market share in China to rivals Coolpad, Lenovo (LNVGY.PK), and Xiaomi. Apple's resistance to offering lower-cost devices will continue to hurt the company's performance in China, which is the world's largest smartphone market.
The study, titled "Coolpad, Lenovo, and Xiaomi Prove Their Worth in China's Booming Smartphone Market" and seen by Wall St. Cheat Sheet, showed that Samsung (SSNLF.PK) is still the smartphone leader in China, with its Galaxy devices accounting for 17 percent of smartphone sales in the country during the second quarter of 2013. Lenovo came in second, with 13 percent; Coolpad had 10 percent; and Xiaomi had 6.5 percent… (Read more.)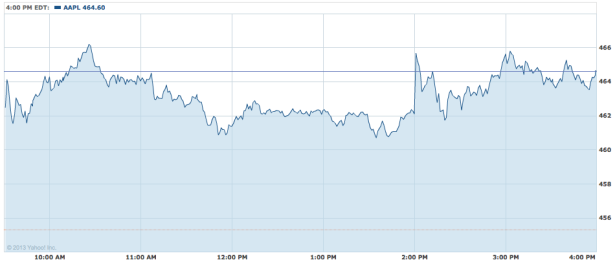 Don't Miss: Apple May Not Sufficiently Feed iPhone 5S Demand Come Friday.