Apple Recap: Android Mountain, Smartphones, and China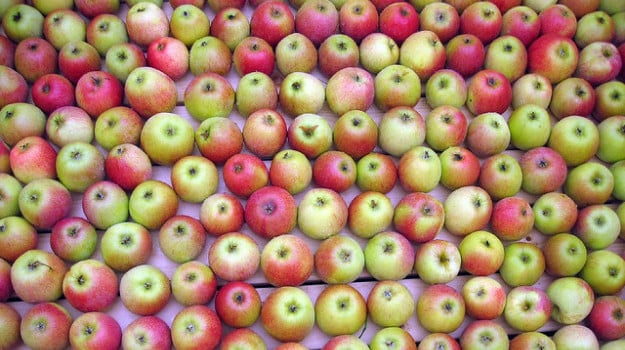 Both the S&P 500 and the Dow Jones Industrial Average surged to record highs on Friday, with the S&P closing above 1,600 and the Dow briefly trading above 15,000 for the first time as the stock market extended this year's rally. Even Apple (NASDAQ:AAPL) caught hold of the rally wave, ending the 5-day trading period up 7.86 percent. Shares also ended Friday in the green, closing up $4.46, or 1 percent, at $449.98. Here's a cheat sheet to today's top Apple stories:
Apple's Working On Scaling the Android Mountain
Apple continues to be the leading original equipment manufacturer, or OEM, in the smartphone market; while Google's (NASDAQ:GOOG) Android hangs on to its number one spot as the most popular smartphone operating system.
According to the analytic market research company comScore, Apple's share of the OEM smartphone market rose 2.7 percentage points to 39 percent during the last 3-month period ending in March. Samsung's (SSNLF.PK) Android-powered devices were used by 21.7 percent of subscribers during the same period. However, Samsung's OEM market share only rose by 0.7 percentage points, up from 21 percent in December… (Read more.)
How Much Did Apple Cough Up to Silence China?
It's no secret that Apple's reputation was battered in China earlier this year by various critical news stories from official government media outlets. Although Apple seems to have reached a détente in its relationship with the Chinese government, the question remains: how much did Apple's China troubles cost the company?
In its latest 10-Q filing, Apple states, "Accruals for product warranty for the three months ended March 30, 2013 include $414 million associated with product sales in prior fiscal periods reflecting the impact of changes to certain of the Company's service policies and other estimated warranty costs." This is widely believed to refer to the warranty adjustment that Apple made in China in order to appease its government detractors… (Read more.)
Can Apple Grab Another Slice of the Smartphone Market?
Is Apple missing out on an important slice of the smartphone market by neglecting to produce a low-cost alternative to its premium iPhone product? Five analysts from JPMorgan believe Apple is at a crossroads for a potential smartphone market expansion. This collaborative analysis was done by JPMorgan hardware analyst Mark Moskowitz, Gokul Hariharan of the firm's Asia-Pacific research unit, semiconductor market specialist Harlan Sur, LG Display and Samsung analyst J.J. Park, and European tech companies analyst Sandeep Deshpande.
Moskowitz notes that the greatest number of smartphone shipments is in the $575 to $700 range and the $75 to $200 range. However, these analysts believe that Apple could potentially dominate the mid-range $350 to $400 price range smartphone market if they were to produce a device in that range, while "keeping its design aesthetics unchanged."… (Read more.)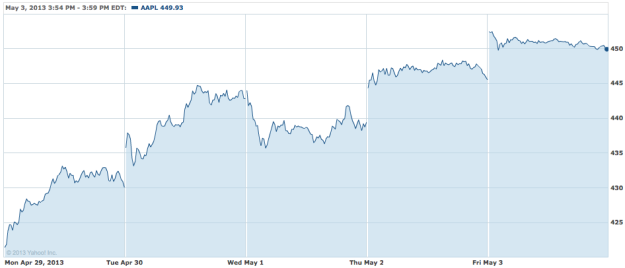 Don't Miss: Another Carrier Jumps on the Apple Bandwagon.