Apple Recap: Antitrust Problems, Korean Expansion, and the iWatch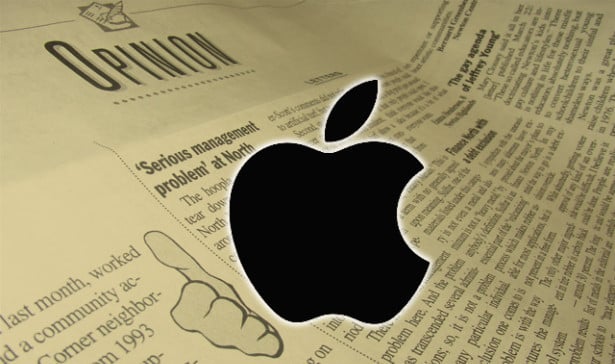 Shares of Apple (NASDAQ:AAPL) soared as high as $421.63 on Tuesday. Although shares tumbled down slightly from that height, they did close in the green for the second consecutive day. The iPhone maker's stock ended the day up $8.72, or 2.13 percent, at  $417.92. Here's a cheat sheet to today's top Apple stories:
Do French Antitrust Problems Bode Poorly for Apple?
Apple has had a busy week, first dealing with flak for not paying taxes in the U.K., applying for an iWatch patent in Japan in Russia, and now, getting raided on behalf of an angry French businessman.
According to a statement by the French competition regulator, offices were raided as a part of ongoing antitrust investigations by a watchdog group. The concerns arose over Apples pricing practices, which one French retailer, eBizcuss, claims put it out of business. The French company claims that Apple didn't keep its stores stocked enough to be competitive — and moreover, that it charged more for the iPhones wholesale to the retailer than it did to consumers… (Read more.)
Can a Korean Expansion Give Apple a Much-Needed Boost?
Apple is working with Korea's SK Telecom (NYSE:SKM) to release an LTE-Advanced iPhone in the coming months. The news comes after Apple's biggest rival, Samsung Electronics (SSNLF.PK) introduced its own LTE-A phone last week.
The telecom company has approached Apple to put its LTE-A technology into the new iPhone 5S. LTE-Advanced (LTE stands for long-term evolution) networks can allow users to download at speeds twice as fast as regular LTE networks. LTE-A carrier aggregation gives users the ability to combine radio channels across different bands and simultaneously download information via two or more LTE radio channels. Regular LTE networks only allow for downloads from one channel at a time.
Will The iWatch Send Apple Higher?
Apple has been one of the most innovative companies of our time. Its products exist in many homes and companies around the world and continue to see significant demand domestically and internationally. With rumored Apple products, such as the iWatch and new iPhone devices, flooding the headlines as well as announced products such as iOS 7, look for Apple to continue to deliver.
Apple stock witnessed an explosive move higher within the last decade. The stock has now pulled back from all-time highs but seems to be forming a base around these prices… (Read more.)

Don't Miss: Analyst: Apple Ecosystem Will Keep Growing.
Follow Meghan on Twitter @MFoley_WSCS