Apple Recap: Bad Seeds, Lowered Estimates, and Cashing Out Execs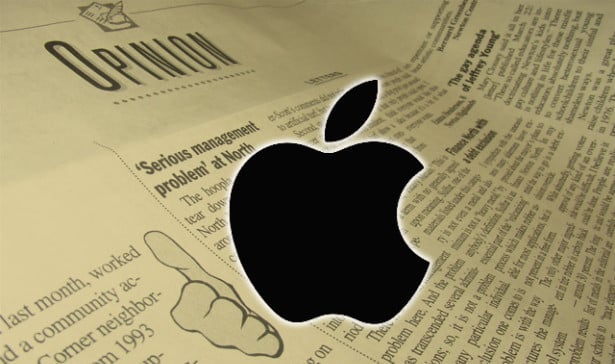 While the "Designed by Apple in California" advertising campaign Apple (NASDAQ:AAPL) launched has drawn comparisons to Chrysler's heroic return ad, "Made in Detroit," but the similarity in tactic only highlights the disparity in effectiveness. The ads were crafted in a softer, more dream-like manner, with a narration intended to inspire. But, instead, the ads came off as an attempt to recall the company's past success with no new innovation to back up that claim. With the ad campaign and lowered earnings expectations for next two Apple quarters on the forefront of investors' minds, shares of the iPhone maker head further away from their all-time high and closer to their 52-week low. On Thursday, the stock closed down $4.29, or 1.08 percent, at $393.79. Here's a cheat sheet to today's top Apple stories:
Analyst: Low-End Apple Products Lower Quarterly Estimates
Will an unexpectedly high ratio of low-end product offerings from Apple decrease overall earnings? Susquehanna analyst Chris Caso believes that most analysts are underestimating the impact that Apple's upcoming low-end devices will have on the company's bottom line.
Based on his industry supply chain sources, Caso is reducing earnings expectations for next two Apple quarters. "We are lowering our Apple estimates to reflect our latest production checks, which indicate continuing mix challenges, and that current production won't allow the new iPhones to be released before September," said the analyst via StreetInsider… (Read more.)
Apple's Latest Ad: Watchers Say #Fail
Does Apple's latest TV commercial failure reflect the company's overall struggle to find its bearings during a period without any new products? The so-called "Designed by Apple in California" advertisement has scored well below average with viewers according to Ace Metrix, a consulting firm that uses consumer surveys to analyze the effectiveness of TV commercials reports Bloomberg.
As the narrator states, the commercial offers no real information on how Apple's products work or what the company may be planning for the future. Instead, the focus is on how the products make consumers "feel."… (Read more.)
Apple Execs are Cashing Out: Time to Worry?
While most Apple investors are still dealing with the pain of a 41 percent stock slide over the past year, two company executives recently made a tidy sum by selling tens of thousands of their shares of Apple stock. According to U.S. Securities and Exchange Commission filings, Bruce Sewell and Jeff Williams each made millions by selling significant portions of their Apple stock on Monday… (Read more.)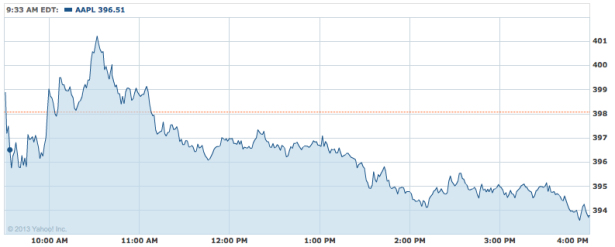 Follow Meghan on Twitter @MFoley_WSCS