Apple Recap: Cash, Cheap iPhone Concerns, and Samsung's Might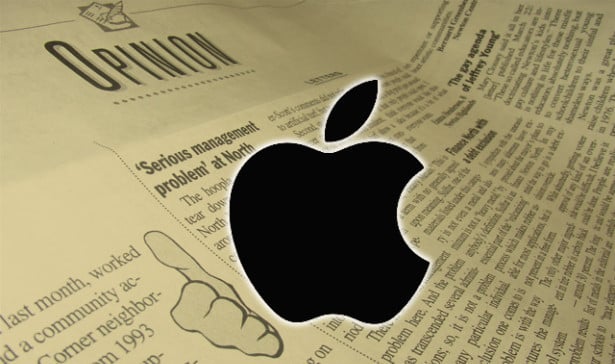 Similarly to Wednesday's movement, shares of Apple (NASDAQ:AAPL) inched above the $500 mark for a time on Thursday, only to fall beneath that level by market's close. Shares of the iPhone maker closed down $0.40, or 0.08 percent, at $498.10. Here's a cheat sheet to today's top Apple stories:
Apple's Trickle Down: Does Cheap Credit, Massive Cash Hoard Give Value to Investors?
Apple has a ton of cash.
Too much cash, it seems — or at least, the company is getting sick of sitting on all of it. Apple was bored enough that someone took pocket change out of the vast vaults and snatched up Matcha.tv for anywhere around or more than $1.5 million as a project that could be the seeds of Apple TV, according to Venture Beat. The company also looks like it's going to roll out the iWatch at some point next year, a launch that no doubt took a fair amount of investment… (Read more.)
Will a Low-Cost Apple iPhone Hurt More Than Help?
With Gartner's latest smartphone market report on the minds of analysts and investors, two things are clear to all — smartphones are quickly taking over the mobile phone market and low-cost smartphones are the ones making it happen. The question is what does this mean for Apple  and its chances of success with a low-cost iPhone?
Smartphones shipments grew all across the board in the second quarter of 2013 but showed the most growth in Asia/Pacific, Latin America, and Eastern Europe, reporting growth rates of 74.1 percent, 55.7 percent, and 31.6 percent, respectively. That's because manufacturers are increasingly appealing to customers in emerging markets by catering to the budget end of the smartphone spectrum, offering smartphones now starting around $60 in 2013, while in the same period last year they were closer to $120 or more. But what is one manufacturer that doesn't yet offer these low-cost smartphones? Apple… (Read more.)
In Smartphone Wars, Samsung Bares Its Teeth with Anti-Apple Ads
Many consumers don't realize that Samsung Electronics (SSNLF.PK) has actually surpassed Apple in the smartphone footrace in terms of overall units sold, but luckily, that's all part of Samsung's strategy.
Apple Insider notes that the South Korean manufacturer prefers to be thought of as the challenger, because it drives the company to be constantly looking for new ways to innovate and expand and not get lazy. Samsung's chief marketing officer Arno Lenoir explains, "I don't think the public sees us as a market leader just yet, and I quite like that. I like being thought of as a challenger brand — I think even though we will be in most segments a market leader, we will always be acting like a challenger. And that comes back to that perpetual state-of-crisis mindset."… (Read more.)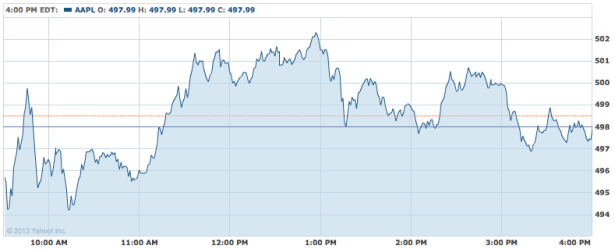 Don't Miss: Apple's App Store Is Now More Kid-Friendly.
Follow Meghan on Twitter @MFoley_WSCS