Apple Recap: Chargers, Markets, and the Global Race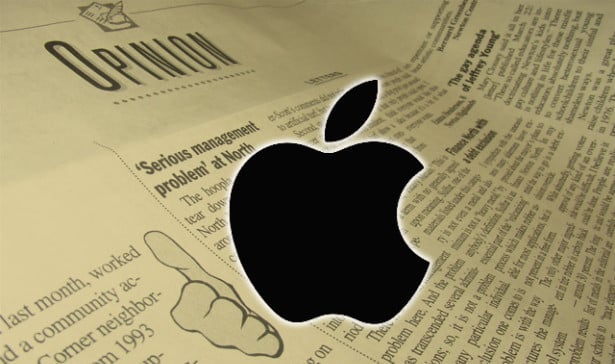 Apple (NASDAQ:AAPL) closed the day up 0.57 percent at $440.99 per share on Friday. The stock closed the week up 2.85 percent, with most of the gains coming from a strong second-quarter earnings report on Tuesday evening. Here's your cheat sheet to today's top Apple stories:
Apple to China: Only Use Genuine Chargers
Earlier this month, two separate incidents of people being electrocuted while using iPhones that were still plugged into the chargers were reported by the Chinese media. Now Apple has taken a proactive step towards preventing these types of incidents, by posting a guide for identifying genuine Apple chargers on its China website, reports the Wall Street Journal.
"Apple always puts the user's safety first, so all of our products are subject to stringent safety and reliability testing, and designed to meet government safety standards around the world, including the iPhone and iPad USB power adapters. This overview will help you identify genuine Apple USB power adapters," states Apple on its China website, via a Google (NASDAQ:GOOG) translation… (Read more.)
Is Apple Facing a Mid-Range Smartphone Market Showdown?
Will Apple's upcoming product launches boost its overall smartphone market share, or will the iPhone maker lose more ground to new mid-range devices from Chinese smartphone vendors? According to market research firm ABI Research, Apple may soon face more market share competition from various low-cost smartphone makers based in China.
"The second half of 2013 will be defined by fierce competition between price-aggressive OEMs moving toward the middle tiers for increased margins, while at the same time top tier OEMs are diversifying portfolios into the middle in search of continued growth," states ABI Research senior practice director Jeff Orr… (Read more.)
Is the iPhone Falling Behind in the Global Smartphone Market?
"The smartphone market is still a rising tide that's lifting many ships. Though Samsung and Apple are the dominant players, the market is as fragmented as ever. There is ample opportunity for smartphone vendors with differentiated offerings," states IDC Senior Research Analyst Kevin Restivo. The report also notes that Apple is widely expected to launch a lower-cost iPhone model this fall, which will likely boost its share of the worldwide market.
Apple's rival smartphone maker Samsung also had a low growth rate of 43.9 percent. This was below the industry's year-over-year average growth rate of 52.3 percent, although it was still more than double Apple's growth rate last quarter. Chinese smartphone maker Lenovo (LNVGY.PK) had the highest rate of year-over-year growth at 130.6 percent, thanks in large part to high shipment unit numbers in its domestic market… (Read more.)
Don't Miss: Apple to China: Only Use Genuine Chargers.