Apple Recap: China Debut, Junk Phones, and iOS 7 Demand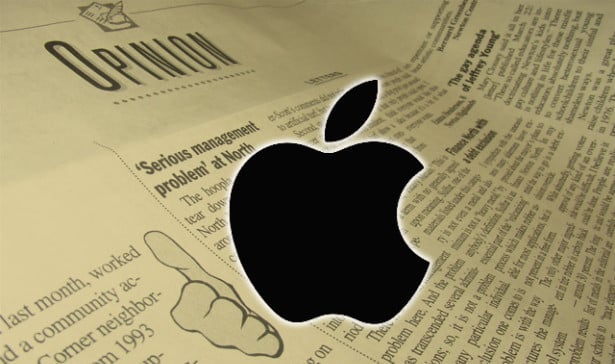 Shares of Apple's (NASDAQ:AAPL) stock picked up some momentum on Thursday, but they did close beneath the stock's 200-day simple moving average, a move that indicates to many technical analysts that the stock's major trend has turned down. Still, shares of the iPhone maker closed up $7.62, or 1.64 percent, at $472.30. Here's a cheat sheet to today's top Apple stories:
Will Apple's Early iPhone Debut in China Pay Off?
For the first time, Apple customers in China will have access to the latest iPhones on the same day as consumers in North America, Europe, and Japan. Apple's iPhone 5C and iPhone 5S will launch in those markets Friday at 8 a.m. local time. This was also the first year that Apple scheduled a separate iPhone premiere event in China, reflecting the market's increasing importance to the Cupertino, California-based company. Market research firm IDC predicts that smartphone shipments in China will exceed 460 million units by 2017 to reach a market size of $117.8 billion.
Apple's share of this future market may partly depend on how well its latest devices sell in China over the weekend… (Read more.)
Tim Cook on Cheap iPhone: Apple's 'Not in the Junk Business'
Is Apple making a crucial mistake by ignoring the low-cost smartphone market or is the iPhone maker actually creating more value by staying in the premium device segment? In a recent interview with Bloomberg Businessweek, CEO Tim Cook, software chief Craig Federighi, and design leader Jonathan Ive shared their unified vision for Apple as a maker of high-end devices.
Some industry analysts have urged Apple to release a lower-cost smartphone that would enable the company to seize a greater slice of the expanding cheap smartphone market. Currently this market is dominated by devices running Google's (NASDAQ:GOOG) Android operating system. According to the latest IDC data, Android accounted for a 79.3 percent share of the smartphone market in the second quarter of this year. Apple held a 13.2 percent share over the same time period… (Read more.)
Is Demand for iOS 7 Overwhelming Apple?
The initial demand for Apple's latest mobile operating system may have surpassed the Cupertino, California-based company's expectations. According to a "reliable source" cited by Apple Insider, Apple has issued an internal, high-priority alert to its employees regarding server issues that are preventing some iPhone owners from activating their devices.
Apple made the iOS 7 update available to the public Wednesday. However, many users who have tried to download the latest iteration of Apple's mobile operating system have found the update service is unavailable.Although Apple Insider's source claimed that Apple sent out a "P1" alert over the issue, it is not known how widespread the problem is or when the issue will be resolved… (Read more.)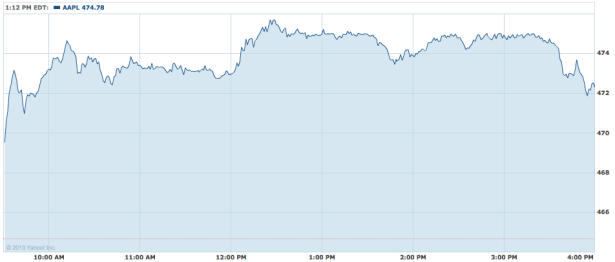 Don't Miss: How Many iPhones Will Apple Sell? Here's What the Analysts Say.
Follow Meghan on Twitter @MFoley_WSCS