Apple Recap: China Market Share, iOS7, and Patent Violations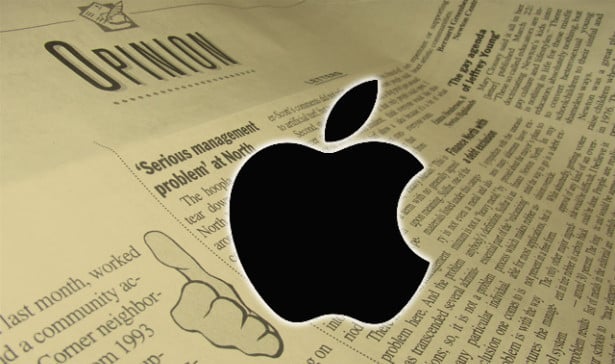 Apple (NASDAQ:AAPL) closed above $500 per share on Friday for the first time since January. The news that activist investor Carl Icahn, a man known for taking large stakes in companies he judges to be ill-managed or undervalued and pushing for change, had taken a large position in the iPhone maker calmed investors, leading to this week's rally. During the five-day trading period, shares advanced 10.54 percent or $47.88. The stock ended Friday up $4.42, or 0.89 percent, at $502.33.
Is Apple's China Hiring Foreshadowing Bigger Plans?
After reporting a market share in China that got nearly halved, it appears Apple is about to substantially step up its game in one the world's most crucial markets and second largest economy. According to The Wall Street Journal, China is making a concerted effort at hiring in China after job postings such as 'environmental affairs program manager' was scouted out on LinkedIn (NYSE:LNKD). Positions such as 'store specialist' are also being coveted by Apple — a sign that the company is taking its recent weak performance in China very seriously.
This also comes at a time of increasing speculation of whether or not the tech giant is nearing a deal with China Mobile Limited (NYSE:CHL) to carry the iPhone… (Read more.)
Report: Apple Flash-Launches Final Test of
iOS

7

The anticipation for Apple's iOS 7 may have been too much to take. Following reports that Apple had its final test version of iOS 7 coming out on Monday, MacRumors has confirmed it's already a done deal. Developers got their hands on the sixth beta version late Thursday, giving them a few extra days to play with the final test run in advance of the September launch.

Tech sites everywhere had the release slated for Monday, as per Apple's pattern when sending out earlier versions of the iOS 7 tests… (Read more.)
Samsung Pays ITC to Keep Violating Apple Patents
The patent drama between Apple and Samsung (SSNLF.PK) continues. It seemed Apple had won the drawn-out battle on Friday, when the International Trade Commission ruled that some of Samsung's products violate patents held by Apple. The ITC said that Samsung could continue selling those products if they paid a surety bond of 1.25 percent, which Samsung has done, FOSS Patents reported Thursday.
Apparently, Samsung is willing to pay a bond to the ITC in order to continue importing and selling the offending smartphones and tablets…. (Read more.)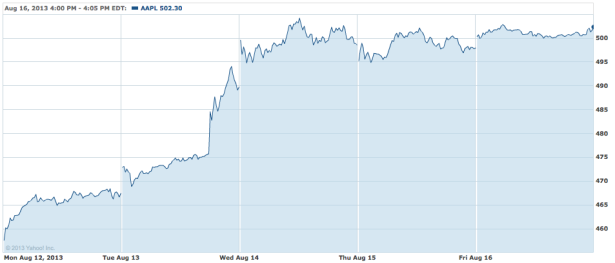 Follow Meghan on Twitter @MFoley_WSCS