Apple Recap: Coolness Factor and Signs of a Bumper Quarter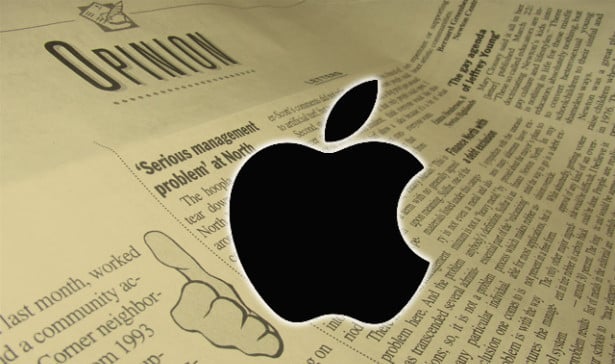 The S&P 500 managed to close at a record high of 1,692.09 despite a drop in technology stocks. Shares of Apple (NASDAQ:AAPL) closed down $6.81, or 1.58 percent, at $424.5, bring the iPhone maker's stock overall, 5-day trading period loss to $1.56, or 0.37 percent. Here's a cheat sheet to today's top Apple stories.
Analyst: Nokia's Windows Phone No Match for Android or Apple's
iOS
Are Nokia's (NYSE:NOK) struggling Windows Phone-powered devices a sign that consumers are happy with the market dominance of Apple's iOS and Google's (NASDAQ:GOOG) Android platforms? Needham & Company analyst Charlie Wolf downgraded Nokia shares from a "Buy" to a "Hold" rating, after a disappointing quarterly earnings report on Thursday, reports Barron's.
Although Lumia sales actually grew 32 percent over the previous quarter, the average selling price dropped 18 percent. In his research report, Wolf noted that the falling sales price of Nokia's Windows Phone-based Lumia smartphones seem to "raise the larger question of whether consumers are even interested in a viable third platform in the smartphone market."… (Read more.)
Apple's Still the Coolest Kid on the Block, Even if It's Growing Up
"OMG…for the 1st time in years $AAPL was NOT the most looked up stock on CNBC.com yesty. It was $BAC…" – Allen Wastler (@AWastler) July 18, 2013.
Apple earnings are around the corner, and just like putting up the Christmas tree on Black Friday, we're all free to start speculating on what the company has in store for investors. Estimates will roll in right up to the closing bell on Tuesday, after which Apple will report, but the current consensus is pretty clear: don't expect much movement, and think long. llen Wastler's comment is interesting because even though Bank of America likely took the spotlight because of earnings, it suggests that Apple is losing a little bit of popularity… (Read more.)
Do Verizon Numbers Mean Apple Had a Bumper Quarter?
Is Verizon's (NYSE:VZ) earnings report a sign of better-than-expected iPhone sales in the June quarter? On Thursday, Verizon announced that it activated a total of 7.5 million smartphones last quarter. According to CFO Fran Shammo via Apple Insider, Apple's iPhone accounted for 3.8 million of those activations.
Wells Fargo analyst Maynard Um observed via Apple Insider that Verizon has consistently handled approximately 11 percent of Apple's iPhone sales in each of the last six quarters. Although the consensus estimate for iPhone shipments in the June quarter is about 26.5 million…(Read more.)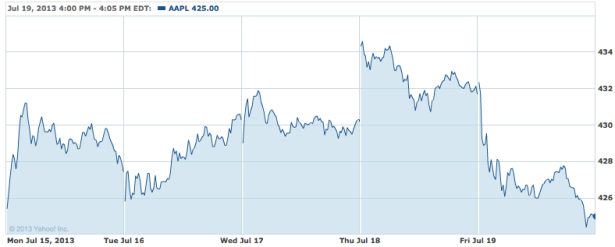 Don't Miss: Analyst: Nokia's Windows Phone No Match for Android or Apple's iOS.
Follow Meghan on Twitter @MFoley_WSCS