Apple Recap: Data Center Construction, Movie Critiques, and the iWatch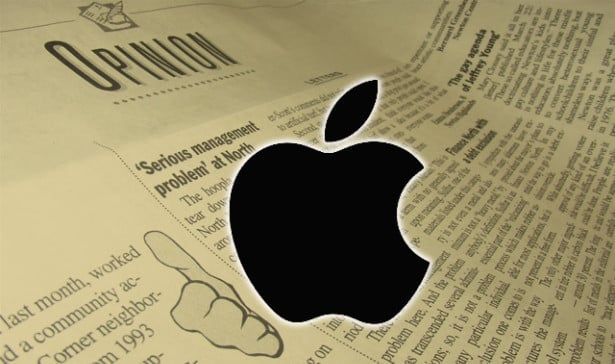 Soaring as high as $513.74, shares of Apple (NASDAQ:AAPL) gave back some of their gains but managed to close up $5.41, or 1.08 percent, at $507.74 on Monday. Here's a cheat sheet to today's top Apple stories:
Is Apple's Reno Data Center Almost Ready?
The construction of Apple's new massive data center site located about 15 miles east of Reno appears to be nearing completion. According to Apple Insider's Daniel Eran Dilger, two of the buildings now have roofs and may soon house the data processing equipment that will support Apple's iTunes Store, App Store, and its cloud computing iCloud services.
Although Nevada's low property and sales taxes may have enticed Apple to build its data center near Reno, there were also several other factors that attracted the Cupertino-based company to this particular area. For example, the center is conveniently located near a high-speed fiber optic conduit that is necessary for a data center of this size… (Read more.)
Here's What Apple Employees Think About the Jobs Film
Jobs, the long-awaited Steve Jobs biopic was released in theaters this week and so far most of the critics' reviews have ranged from mediocre to mean. New York Times film critic Manohla Dargis said the film about Apple's co-founder had "all the sex appeal of a PowerPoint presentation."
Although director Joshua Michael Stern's movie doesn't purport to be an accurate historical record of Jobs's life, it is interesting to note the critical opinions of the real people who the film's supporting characters are based on. In an exclusive interview, Slashdot sought out the opinions of two early Apple employees about the cinematic portrayal of their former co-worker… (Read more.)
Will Samsung Beat Apple to the Smartwatch Market?
Bloomberg reports that Samsung Electronics Co. (SSNLF.PK) is gearing up to introduce a smartwatch device next month named the Galaxy Gear, which will be able to make phone calls, surf the web, and handle emails.
The Galaxy Gear will use Google Inc. (NASDAQ:GOOG)'s Android operating system and go on sale later this year, with a potential entrance that could beat Apple's rumored iWatch to the market, according to Bloomberg's sources. The same sources revealed that the device is set to be shown on September 4, two days before the IFA consumer electronics show in Berlin… (Read more.)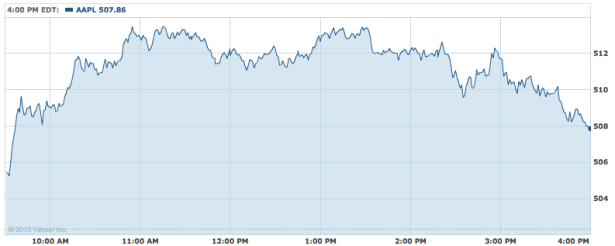 Follow Meghan on Twitter @MFoley_WSCS