Apple Recap: Declining Mac Sales and Rumors of Google Collaboration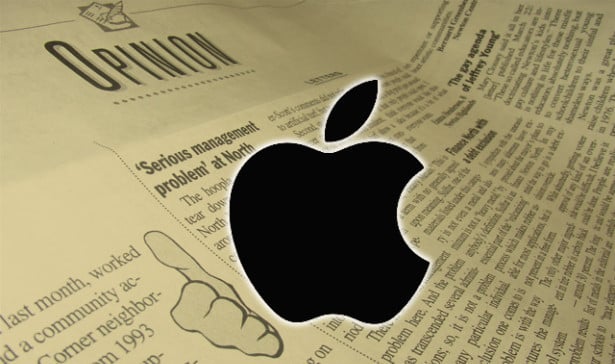 After starting off the week fairly weak, shares of Apple (NASDAQ:AAPL) managed to gain $9.09, or 2.18 percent, during the past five-day trading period despite the news of the company's e-book trial. With the iPhone maker's stock price remaining relatively flat this week, it seems that investors are still deciding whether to put "it was the best of times" or "it was the worst of times" spin on the company's fortunes. However, shares did ended Friday down $0.78, or 0.18 percent, at $426.51. Here's a cheat sheet to today's top Apple stories:
Is the Decline in Worldwide PC Sales Bad News for Apple's Mac?
Amid the overall slowdown in the global PC market, many analysts and investors are wondering what the impact of this market trend will be on Apple's bottom line. According to market research firm Gartner, worldwide PC shipments declined by 10.9 percent in the second quarter of 2013.
IDC's data revealed an 11.4 percent decline. Although everyone seems to be certain that the PC market is in decline, there is some uncertainty about how much this decline will affect Apple's third-quarter earnings… (Read more.)
Wise Apple Reduces Dependence on These Two Major Suppliers
Is Apple taking steps to further diversify its supply chain by taking on new manufacturers? According to a note acquired by Apple Insider from KGI Securities analyst Ming-Chi Kuo, Apple is looking to expand its manufacturing base beyond its two major suppliers – Foxconn and Pegatron.
Kuo believes that the new suppliers may include Taiwan-based manufacturers Compal Communications and Wistron. Compal Communications has previously made phones for Lenovo, Nokia (NYSE:NOK), and Sony (NYSE:SNE). Wistron is a supplier of enhanced messaging services to BlackBerry (NASDAQ:BBRY)… (Read more.)
Apple and Google: BFFs Once Again
Are Apple and Google (NASDAQ:GOOG) beginning a new era of collaboration? Apple used to have a closer relationship with its Mountain View-based rival, but the relationship began to sour after Google's Android mobile operating system became a direct competitor to Apple's iOS in the global smartphone market.
However, Google Executive Chairman Eric Schmidt said the two companies have had "lots and lots" of meetings over the past year, and are in "constant business discussions on a long list of issues," reports Reuters… (Read more.)

Follow Meghan on Twitter @MFoley_WSCS