Apple Recap: Earnings, Earnings, Earnings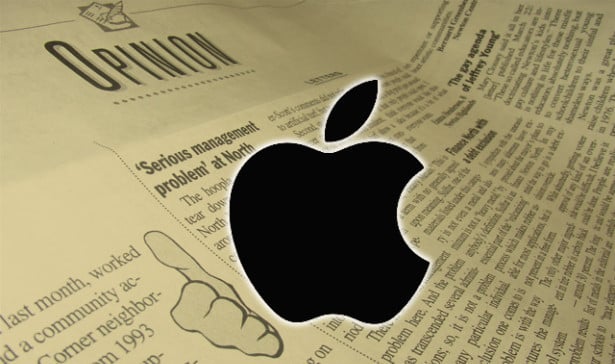 Apple (NASDAQ:AAPL) announces earnings after the bell on Tuesday, July 23, and shares jumped around quite a bit throughout Monday's trading, especially since most analysts are predicting less-than-inspired results, although some are slightly more optimistic than others. Shares began the day at $429.46, and eventually hit a high of $429.75 and a low of $425.47, before closing up $1.36, 0.32 percent, at $426.31. Here's a cheat sheet to today's top Apple stories:
Analyst: Apple's Earnings May Disappoint, Just for Now
In a note, Piper Jaffray analyst Gene Munster expressed his belief that average Wall Street expectations for Apple may be a bit too high in some regards, but he does seem some positive quarters ahead for the iPhone maker. As Apple's stock has struggled for much of the past nine months, a change of pace is likely welcomed by many investors.
It seems faith in the company's stock is about to be buoyed by a slew of new devices over the next year and a half, but timing will be critical for finding the right moment to invest. Apple will be reporting on the June quarter on Tuesday, and Munster believes the report will be "uninspiring" in terms of unit sales and gross margin. However, he believes that Apple's new products will turn things around… (Read more.)
Analysts Take a Bite Out of Apple Before Earnings
Apple will report earnings after the bell on Tuesday, July 23, and analysts seem eager to downwardly revise their earnings and sales estimates. Misses from other big-name tech companies like Samsung (SSNLF.PK), BlackBerry (NASDAQ:BBRY), and HTC have helped drive estimates down over the past few weeks, and the consensus seems to be that the company and the stock are simply slogging it through the dog days of summer, heading for greener pastures in the second half of the year.
Weighing in a day before the earnings, Topeka Capital analyst Brian White lowered his third quarter revenue projection from $36.52 billion to $35.28 billion. This is slightly ahead of the average analyst estimate at $35.09 billion, and at the upper end of Apple's guidance of a range between $33.5 and $35.5 billion. White lowered his earnings projection from $7.45 to $7.37 per share, also above the average analyst estimate of $7.31 per share… (Read more.)
Analyst: Investors Should Be 'Forgiving' Over Apple Earnings
Apple's upcoming third-quarter earnings report will probably not delight any Apple investors. Apple is expected to post year-over-year declines for the second quarter in a row. According to Yahoo Finance, Apple consensus revenue for the June quarter is $35.09 billion and consensus EPS is $7.31. Last year Apple posted $35 billion in third-quarter revenue and EPS of $9.32.
"Even if the quarter is horrendous and the outlook is bad — and it's hard not to see the worst — we are in a period where you have to be forgiving. People have been unforgiving, but we have to be forgiving because you are going to have a new product cycle that starts and when they give guidance they won't put that in, they don't want to tell, they don't want to reveal too much," said Topeka Capital Markets senior analyst Brian White via CNBC… (Read more.)

Don't Miss: Has Apple's iPhone 5S Launch Been Delayed?
Follow Meghan on Twitter @MFoley_WSCS