Apple Recap: Earnings, Stock Gains, and the Cash PileApple's Massive Cash Hoard Hits New Record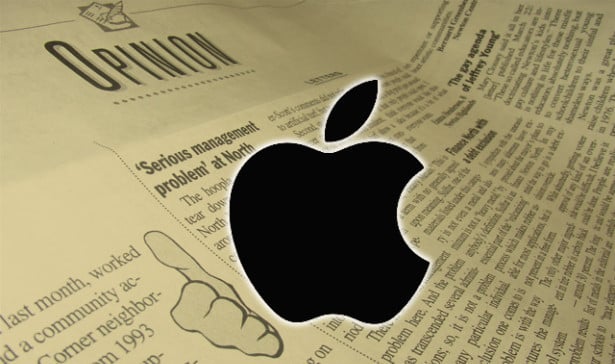 One day has passed since Apple (NASDAQ:AAPL) released third quarter earnings, and shares are steadily picking up steam. Thanks to the company's better-than-expected results, including strong iPhone sales, pushed the iPhone maker's stock to its biggest one-day percentage gain this year. Shares ended the day Wednesday up $21.52, or 5.14 percent, at $440.51. Here's a cheat sheet to today's top Apple stories:
Apple Earnings Call Insights: The Mix and iPhone ASPs
Tim Cook – CEO: "From an iPhone point of view Tony [Sacconaghi of Sanford Bernstein], with the moves that we made on 4 and with iPhone 5 continuing to be the most popular model, we saw very strong sales in several of the emerging markets, sort of pre-pay markets, India was up over 400%, Turkey and Poland were both up over 60%. The Philippines were up about 140% and these were – in addition we saw very strong iPhone sales in several of the developing markets, for example the U.S. was up over 50%, Japan up over 60%, the U.K. about 50% and so we had several regions where iPhone actually accelerated from the previous quarter which is a unusual pattern for us. And we were very happy with those… (Read more.)
Apple's Massive Cash Hoard Hits New Record
Apple reported its latest round of earnings after Tuesday's closing bell. Despite the negative sentiment surrounding the tech giant over the past year, the results topped expectations. In addition, Apple proved it's still a huge cash machine, and is willing to return some greenbacks to investors.
For the company's fiscal 2013 third quarter, Apple posted a net profit of $6.9 billion ($7.47 per diluted share), compared to $8.8 billion ($9.32 per diluted share) a year earlier. Revenue edged slightly higher from $35.0 billion to $35.3 billion over the same period. While growth and innovation continue to remain a concern, the results topped Wall Street's earnings estimate of $7.32 per share on revenue of $35 billion… (Read more.)
On Hold? Apple Wants to Make Waiting Fun
Apple's iPhones may one day include a feature that makes being put on hold a little less annoying. A recently awarded patent discovered by Apple Insider outlines a method for iPhone users to share content from their devices with other iPhone users that they put on hold.
In a patent titled "On-hold visual menu from a user's communications device," Apple describes how the user who places another iPhone user on hold can transmit a menu of interactive content to that person. The menu can be customized by the user according to how much information they want to share with a particular on-hold party.For example, a user could allow family members to access all of the content on their device while they are on hold. However, a user could also customize a restricted menu with limited content access that would be only be used for work associates… (Read more.)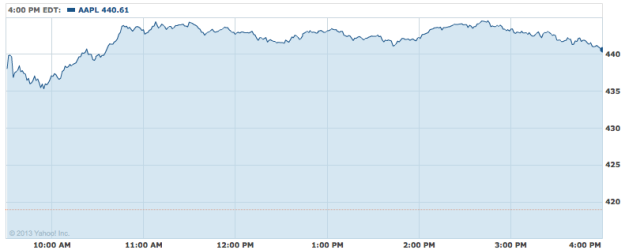 Follow Meghan on Twitter @MFoley_WSCS
Don't Miss: On Hold? Apple Wants to Make Waiting Fun.