Apple Recap: Emerging Market Concerns, China Mobile, and New Tech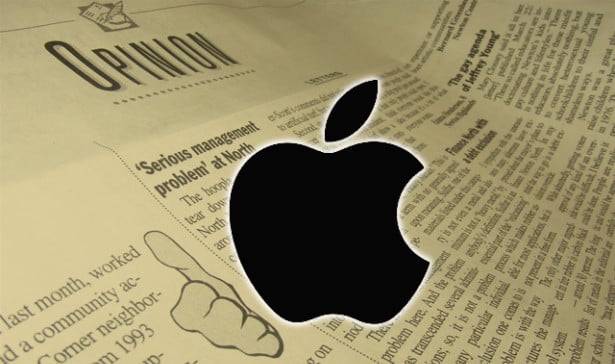 Apple (NASDAQ:AAPL) investors are definitely less than impressed with the two new iPhones the company revealed at a special event held Tuesday at its Cupertino, California headquarters. While Apple eschewed habit and released a lower-priced version of the smartphone in a variety of colors in addition to the flagship iPhone, the technological innovations the company introduced alongside the new devices were judged too minimal and not significant enough to keep competitors at bay for long. Shares closed down $26.81, or 5.42 percent, at $467.83. Here's a cheat sheet to today's top Apple stories:
Could Pricey iPhone 5C Make Apple Fail in Asia?
When Apple unveiled its much-rumored "low-cost" iPhone at a media event Tuesday, many were mystified when the company revealed that the iPhone 5C would cost $549 without a contract. That's a much higher price than the $300 to $400 expected, and it won't help the company much in the emerging markets where it has been struggling due to its lack of a low-cost device.
A report from Forbes claims Apple priced the iPhone 5C so high because the company chose to focus on margins over market share, which could have disastrous results for Apple's growth in emerging markets. Low-cost devices from Samsung (SSNLF.PK) and others powered by Google's (NASDAQ:GOOG) Android operating system have been incredibly popular in emerging markets like Asia, where customers often have to pay full price for smartphone devices… (Read more.)
Apple Secures China Mobile Network License, But Not Consumer Satisfaction
Apple had good news to share Wednesday morning when the Chinese government finally approved its new iPhones to run on China Mobile Ltd.'s mobile network, the world's largest wireless operator. Apple and China Mobile have been in negotiations for years over whether Apple would make an iPhone compatible with China Mobile's third-generation network, and now that Apple has finally been granted the license to run the handset on the carrier's next-generation network, the iPhone giant is one step closer to finally securing a deal with China Mobile.
This reflects significant progress for Apple in China because although the country represents the world's largest smartphone market, Apple has struggled to increase its presence there due to regulatory obstacles and difficulties that major networks like China Mobile put forward. According to The Wall Street Journal, China Mobile has more than seven times the subscriber base of the U.S. largest wireless operator Verizon Wireless with 700 million users, and that's why it is so important that Apple has access to these customers… (Read more.)
Apple: iPhone 5S Set a New Precedent with This Technology
"iPhone 5S is our most refined iPhone to date. It is meticulously designed, engineered, and crafted. But it's the remarkable innovation inside the iPhone 5S that sets a new precedent," said Senior Vice President of Design Jony Ive in the Apple video detailing the iPhone's latest innovation. "It's not just rampant technology for technology's sake. Every single component, every process has been considered and measured to make sure that it is truly useful… this care, this consideration extends to how we protect all of the important information that you actually carry on your iPhone."
Taking to the stage at Apple's headquarters Tuesday, Phil Schiller, the company's senior vice president of worldwide marketing, announced that not one, but two smartphones would replace the current iPhone 5. Unlike in previous product refreshes, the iPhone 5 will not be discounted to make "it more accessible to new people," it will be gone. That might have been the most shocking announcement of the day's festivities… (Read more.)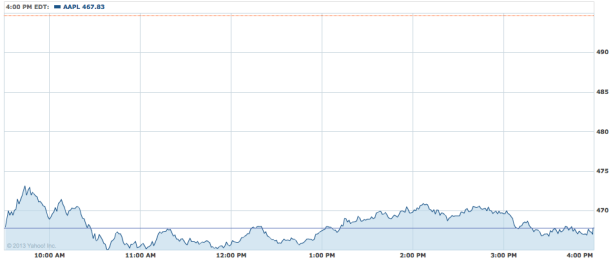 Follow Meghan on Twitter @MFoley_WSCS
Don't Miss: Could Pricey iPhone 5C Make Apple Fail in Asia?