Apple Recap: Excess Cash, iWatch Rumors, and a New Exec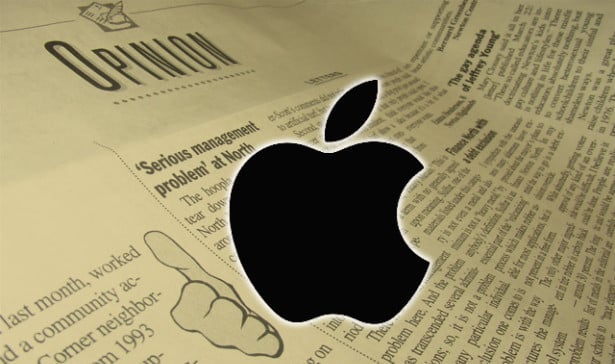 Shares of Apple's (NASDAQ:AAPL) stock inched down slightly on Thursday, closing down $6.15, or 1.26 percent, at $483.41. Here's a cheat sheet to today's top Apple stories:
Wilbur Ross: Apple is 'Silly' With Excess Cash
Billionaire investor Wilbur Ross recently shared his views on Apple during an appearance on CNBC's "Fast Money" show. After noting that both Carl Icahn and Legg Mason's Bill Miller recently called Apple a "no-brainer" investment, "Fast Money" host Melissa Lee asked Ross for his opinion on Apple stock.
"I'm not absolutely sure that no-brainer trades exist. I have a tough time finding no-brainer trades. There's usually a reason why somebody's on the other side," stated Ross. Although Ross said he wasn't "intimate enough with the company" to know exactly what it should do with its large cash reserves, he did think Apple "should do something with the excess cash."… (Read more.)
Apple Bides Its Time as Samsung Rushes Galaxy Gear
Is Samsung's (SSNLF.PK) recently unveiled Galaxy Gear smartwatch a sign that the Korea-based company is outpacing Apple? A CNET report offers a fascinating behind-the-scenes glimpse of how quickly Samsung was able to bring its Galaxy Gear product to market.
Although rumors have been swirling about a so-called "iWatch" ever since a Chinese supply chain source suggested that Apple was interested in a smartwatch last year, the Cupertino, California-based company has yet to officially announce any wearable tech product. However, soon after the rumors of Apple's iWatch development emerged, Samsung announced its own wearable device… (Read more.)
What Are Apple's 'Big' Plans for This Cable Exec?
Apple has hired a longtime cable industry veteran as an engineer for a new project, which has sparked old rumors that the company is working on developing a TV set-top box.
Jean-François Mulé, who previously worked at CableLabs, posted his new engineering position at Apple on his LinkedIn (NYSE:LNKD) page, saying he will be "Challenged, inspired and part of something big" in his work at Apple. Mulé has worked in the cable industry for many years and spearheaded a number of important projects at CableLabs. CableLabs confirmed to Apple Insider that Mulé's position at the company is now vacant… (Read more.)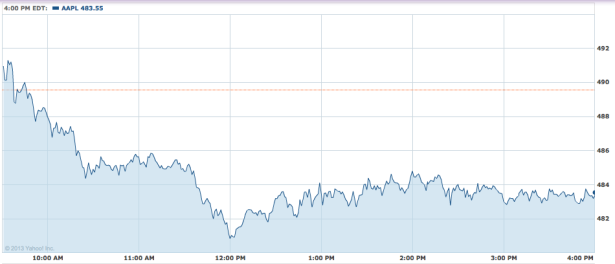 Follow Meghan on Twitter @MFoley_WSCS
Don't Miss: Did Samsung Unfairly Use Apple's Secrets?