Apple Recap: Faith, Jobs's Shadow, and Bullish Analysts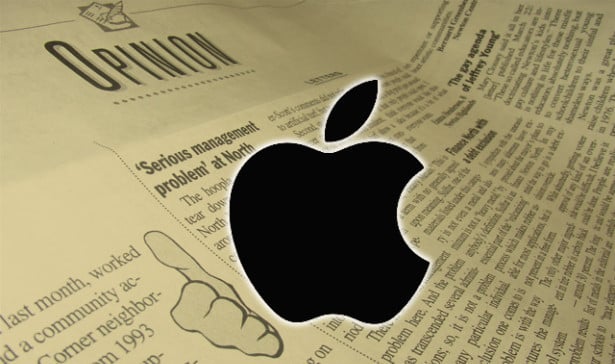 Apple (NASDAQ:AAPL) shares retreated slightly from Wednesday's bumper movement on the stock chart. After trading just above $440 per share, the iPhone maker's stock dropped $2.01, or 0.46 percent, to $438.50 on Thursday. Here's a cheat sheet to today's top Apple stories:
You May Not, But Apple Has Faith in Itself
Though the bulls and the bears are still debating whether Apple's recent quarterly earnings result show that the company is getting better or worse, there is one major investor who definitely believes that the best is yet to come. Last quarter, Apple put its money where its mouth is and spent $16 billion repurchasing its own shares, according to analyst Horace Dediu at Asymco.
Dediu notes that this staggering amount is more than what many companies are worth. Finnish smartphone maker Nokia (NYSE:NOK) is valued at $15 billion, and BlackBerry (NASDAQ:BBRY) and HTC are each worth less than a third of Apple's share buyback expenditure. In an earnings conference call with analysts, Apple Chief Financial Officer Peter Oppenheimer explained the rather complicated and massive accelerated share repurchase program… (Read more.)
Analyst: Apple Moving Beyond Jobs
Are Apple's executives still working under the shadow of legendary Apple CEO Steve Jobs? Greencrest Capital senior analyst Max Wolff believes that Apple has been struggling to develop a future strategy independent of Jobs's influence ever since the former CEO left the company, reports CNBC. "They're about to get the ghost out of the boardroom. They'll start making what the market is telling them to make, and not what someone is channeling out of the ghost of Steve Jobs," Wolff told CNBC. As an example of how Jobs's personal opinions may still be shaping the company's decisions, Wolff alluded to the former Apple CEO's observation that a 3.5-inch phone screen is the "perfect size."
Perhaps in deference to Jobs's screen size opinion, Apple neglected to increase the size of the iPhone screen until the latest iPhone 5 model… (Read more.)
5 Bullish Analysts' Reactions to Apple's Happy Earnings
Although third-quarter results revealed that Apple's (NASDAQ:AAPL) gross margins slipped from 42.8 percent to 36.9 percent and that profit declined by 22 percent from the year-ago quarter, the iPhone maker still managed to beat most analysts' expectations. As a result, several bullish analysts picked up on some positive future trends in Apple's better-than-expected quarterly report. Via Barron's, here are five analysts' happy reactions to Apple's fiscal third-quarter results.
Brian Blair: Although Wedge Partners analyst Brian Blair doesn't offer an official Apple stock rating, he does state via Barron's that, "it's time to own Apple again."… (Read more.)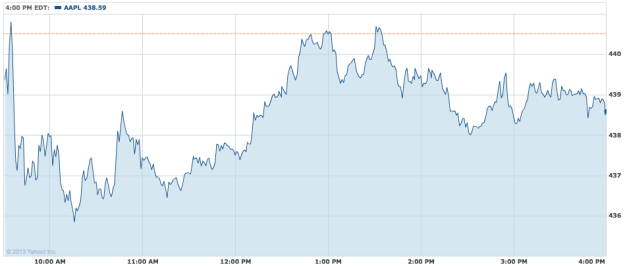 Follow Meghan on Twitter @MFoley_WSCS
Don't Miss: Verizon Takes a Stand for Apple.