Apple Recap: Financial Secrets, an Acquisition, and Icahn's Plans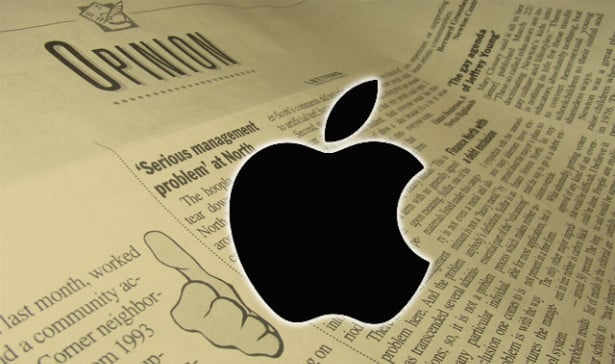 Shares of Apple (NASDAQ:AAPL) managed close out the week above the 500-dollar level, but over the course of five-day trading period, the stock did drop 0.26 percent, or $1.31. While that is not much of a dip, the stock did reach above $10 per share on Monday, making the weekly loss slightly more obvious. Shares also ended Friday in negative territory, closing down $1.94, or 0.39 percent, at $501.02. Here's a cheat sheet to today's top Apple stories:
Court Lets Apple and Samsung Keep Their Financial Secrets
Apple and Samsung (SSNLF.PK) will not be forced to publicly reveal sensitive financial information that pertains to their ongoing patent-infringement litigation, reports Reuters.  The Federal U.S. Circuit Court of Appeals' ruling reverses a previous lower court decision that would have revealed redacted financial details about both companies.
The financial documents in question contain sales and profit information that both companies wanted to keep confidential. The documents were submitted to the court as part of the 2012 Apple v. Samsung case in the Northern District of California… (Read more.)
Apple Bulks Up Maps With Latest Acquisition
Apple has acquired the transit system app company Embark, according to an exclusive report from former Wall Street Journal reporter Jessica Lessin. Embark specializes in creating iOS and Android-based apps that provide information about public transportation systems in several major U.S. cities.
According to Lessin, Embark's iOS-based apps are still available for download, but its Android apps have already been discontinued. Lessin also notes that Apple confirmed the acquisition in its typical cryptic fashion by stating that, "Apple buys smaller technology companies from time to time, and we generally do not discuss our purpose or plans."… (Read more.)
Why is Carl Icahn Meeting Apple's Cook?
A little over a week after disclosing that he has a "large position" in Apple, billionaire investor Carl Icahn dropped another bombshell tweet. "Spoke to Tim. Planning dinner in September. Tim believes in buyback and is doing one. What will be discussed is magnitude," tweeted the activist investor on Thursday.
Icahn's latest revelation suggests that the Apple share buyback that he has been pushing for is already a done deal and that only the size of the buyback needs to be decided. According to the Wall Street Journal, Icahn has a stake valued at more than $1.5 billion in Apple. Last week, Icahn told Reuters that he believes Apple has the potential to trade at the $700 level that it reached last September if it funds a $150 billion buyback with funds borrowed at 3 percent… (Read more.)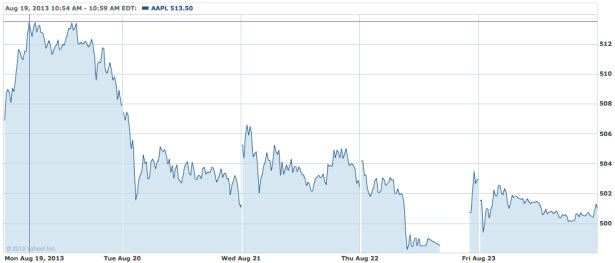 Don't Miss: Can Samsung Avoid Another Trial With Apple?
Follow Meghan on Twitter @MFoley_WSCS