Apple Recap: Foxconn's Losses, Falling Premiums, and Yahoo! Partnership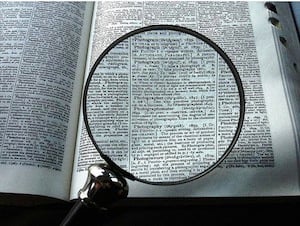 Ahead of Apple's (NASDAQ:AAPL) upcoming quarterly report — scheduled for release after the markets close on April 23 — Wells Fargo analyst Maynard Um postulated whether an "Apple Spring" is around the corner in a research note sent to Wall St. Cheat Sheet Wednesday morning. Drawing on the term "spring," seemingly with the intention of making a connection to the idea of rebirth, the analyst proceeded to outline the reasoning behind his firm's Outperform rating on shares of the iPhone maker. Apple investors seem content with that assessment as the bid shares to their third straight day of gains on the stock chart. Shares closed Wednesday up $8.71, or 2.04 percent, at $435.69. Here's a cheat sheet to today's top Apple stories:
Are Foxconn's Losses an Omen For Apple's Second Quarter?
Hon Hai Precision Industry (HNHAF.PK), the parent company of Foxconn — the manufacturing giant most noted for producing the majority of Apple hardware orders — has announced that it experienced a 19 percent sales decline in its first quarter, which could foreshadowing Apple's second quarter results, as Apple is believed to be responsible for 60 to 70 percent of Foxconn's business.
At a time when heightening pessimism surrounds Apple's second quarter results, the news from the manufacturer that dedicates a strong majority of its business to making iDevices — like the iPhone and iPad — has put additional doubts in the minds of investors and analysts, although the news is not wholly unexpected… (Read more.)
Is Apple Done Commanding Premiums?
It seems Apple is and has been having trouble pricing its smaller Retina MacBook Pro; the product is backing up in the supply chain because it is not flying off shelves. As a result, it wasn't long after the launch of Apple's 13.3-inch Retina MacBook Pro that the company dropped the price from the original $1,699 to $1,499.
Such a big cut in the prices of Apple products could be a bad sign for the company, which has long been able to bank on high margins from its device sales. If Apple can no longer sell its devices at high premiums, it could cease to be the company it once was…. (Read more.)
Is Apple Ditching Google for Yahoo!?
As Apple tries to get further and further away from Google (NASDAQ:GOOG), Yahoo! (NASDAQ:YHOO) might be just the partner the company needs to cut old ties to its big-time competitor.
Apple's relationship with Yahoo has been budding, especially as Apple has made attempts to move away from Google. Yahoo has already stepped in to power some of the search functionality behind Siri — Apple's voice-activated assistant —  and it has already been a big player on iOS devices, providing  finance and weather data on the devices. There are still a few things that would stand in the way of a relationship where Yahoo would fully replace Google in the iOS environment… (Read more.)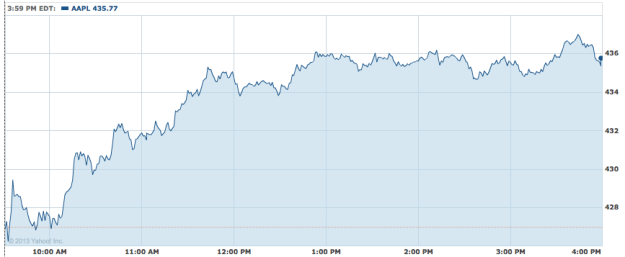 Don't Miss: Will T-Mobile Buy You an iPhone 5?