Apple Recap: Gettin Siri-ous, Touch ID Woes, and New Tech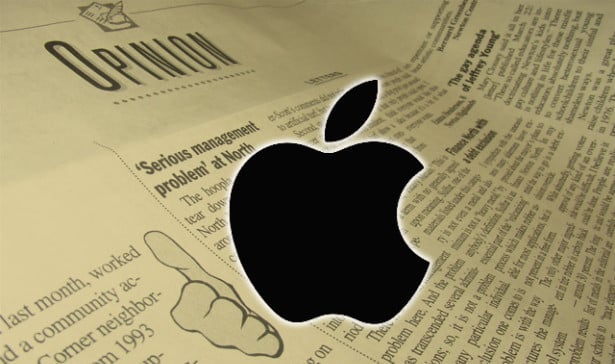 The reaction of Apple (NASDAQ:AAPL) shareholders to the company's release of the iPhone 5C and iPhone 5S is evident in this week's stock chart, after Tuesday, shares took a noticeable plunge. Over the course of the five-day trading period, the stock dropped $33.32, or 6.69 percent. On Friday along, the stock lost $7.79, or 1.65 percent, closing at $464.90. Here's a cheat sheet to today's top Apple stories:
Apple Gets Siri-ous About Speech Recognition
Apple has developed a unique speech recognition system that could make future iterations of Siri less likely to misunderstand a user's language, reports Apple Insider. Although Apple's voice-activated personal assistant can understand most users' natural language queries, it is more likely to misinterpret nonstandard dialects or uncommonly used word sequences.
In a patent titled, "Automatic input signal recognition using location based language modeling," Apple outlines a system that would combine "location-based information" and "local language models" to create a "hybrid language model." This "hybrid language model" would allow Siri to more accurately interpret a particular user's input… (Read more.)
Analyst on Apple: Fingerprint Sensor Production Problems Ahead
Will Apple be plagued by iPhone 5S production difficulties? According to Jefferies analyst Peter Misek's supply chain sources, the iPhone maker's suppliers are encountering "terrible" yields on the new fingerprint scanner, StreetInsider reports.
The Touch ID fingerprint scanner is one of the primary features of Apple's iPhone 5S. However, Misek believes that the yield issues for this technology will lower the expected number of iPhone builds in the second half of 2013. For the current quarter, Misek projects 5 million to 10 million iPhone 5S units and 20 million iPhone 5C units. Misek is equally pessimistic with his build estimates for the calendar fourth quarter… (Read more.)
4 Cool Apple Announcements You May Have Missed
Unless you've been hiding under a rock for the past several months, you're probably aware that Apple unveiled two new iPhones at this week's much-hyped media event. The Cupertino-based company unveiled the iPhone 5C — a plastic smartphone that is available in five bright color schemes that are reminiscent of Apple's classic iMac G3 line.
The other iPhone Apple revealed was the upgraded flagship device — the iPhone 5S. The iPhone 5S is made of high-grade aluminum and is available in silver, gold, and "space gray." The iPhone 5S also featured the long-rumored fingerprint scanner that Apple calls the "Touch ID." However, amid all the hype about the lower-cost iPhone and the fingerprint scanner, you may have missed some of the other technological advancements that Apple introduced at this year's iPhone media event. Here are four additional cool technological tidbits that Apple also unveiled in Cupertino on Tuesday: 64-Bit A7 Chip, M7 Motion Coprocessor, True Tone Camera Flash, and iTunes Radio… (Read more.)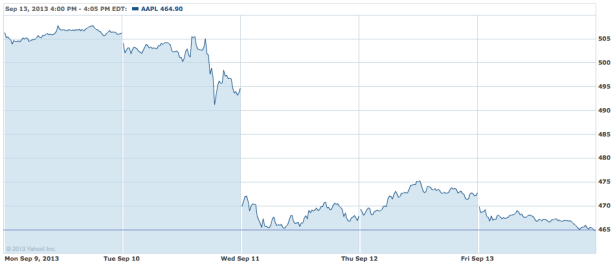 Don't Miss: Here Are the Details of Apple's Big Deal in Japan.
Follow Meghan on Twitter @MFoley_WSCS