Apple Recap: Growth, Investor Hunger, and Apple Schadenfreudes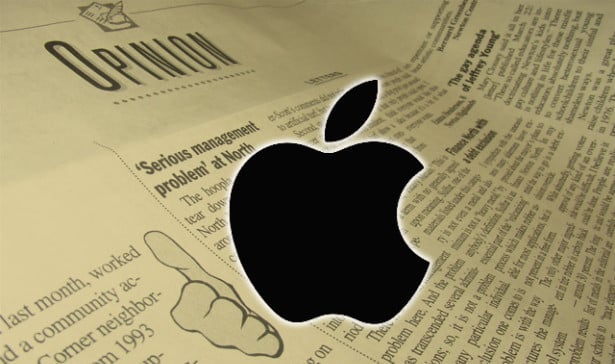 Expectations are boiling for Apple (NASDAQ:AAPL) in the second half of the calendar year, but investors are still weary of bidding the iPhone maker's stock too high. While shares managed to edge up 5.27 percent in the first week of the month, the stock fell $2.37, or -0.57 percent, to $415.05 on Monday. Here's a cheat sheet to today's top Apple stories:
How is Apple Growing Faster than Google in the U.S.?
With the help of T-Mobile (NYSE:TMUS), Apple has managed to sweep up a little extra market share for itself in the early part of the year. According to recently released data from Kantar Worldpanel, Apple managed to take 41.9 percent of sales in the U.S. smartphone market, and that share could grow. Apple has had a lot to contend with over the past several years, considering the speedy growth of Google's (NASDAQ:GOOG) Android platform as a serious worldwide competitor. However, Apple has managed to stay strong in the U.S. market thanks in part to its early presence and U.S. heritage that gives it an edge on devices from foreign original equipment manufacturers like Samsung (SSNLF.PK)… (Read more.)
Is Apple Gearing Up to Reignite Investors' Hunger?
There is a lot of negativity toward the iPhone maker, as has been clearly demonstrated by Apple's share price, but a few positive points may emerge this fall and shake shares free of their stupor. For months now, fans have had to wait for new Apple products. After the launch of the iPhone 5 in September, there have been no new iPhones, and it's been many months without new iPads as well. The dearth of products was one area of concern for investors that likely took form in the major stock decline for Apple.
A round of new products is expected from Apple in the fall and early next year… (Read more.)
Who's Right: Apple Schadenfreudes or Apple Lovers?
With Apple stock price down 22 percent this year to date and down 40 percent since hitting its all-time high of $705.07 in September, investors are facing an important question: Is it game over for the iPhone maker or does the company have room to grow?
Fortune Magazine's 2013 compilation of the 500 most profitable companies in the world put this Apple conundrum firmly in the spotlight.  According to the magazine's list, Apple is the second most profitable company in the world after Exxon Mobil (NYSE:XOM), and it jumped from 55th to 19th place in terms of revenue. The problem is that this year's list is based on last year's results, and Apple's fiscal year ended in September 2012, just before the company's share price begin its nine-month plunge from more than $700 to less than $400.
As a pair of essays written by Fortune's Adam Lashinsky show, there is enough evidence to support both the bull and bear case for Apple… (Read more.)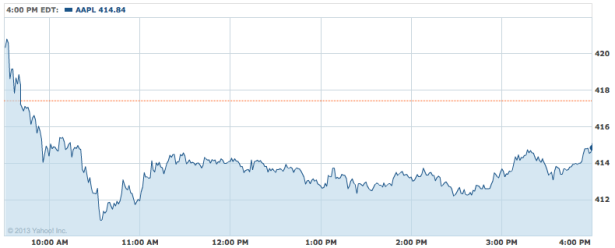 Don't Miss: How is Apple Growing Faster than Google in the U.S.?
Follow Meghan on Twitter @MFoley_WSCS