Apple Recap: Icahn Jumps Aboard and the Concerned Board of Directors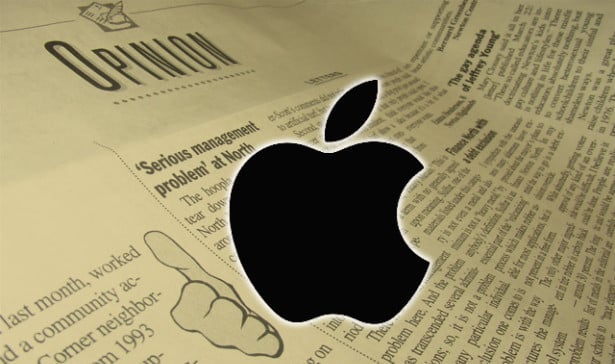 Apple (NASDAQ:AAPL)shares soared as high as $494.66 on Tuesday afternoon after activist investor Carl Icahn tweeted hat his fund had taken a "large position" in the iPhone maker. The tweet pushed the stock up to that new six-month high from $475.76, a $17 billion move. "We currently have a large position in APPLE. We believe the company to be extremely undervalued. Spoke to Tim Cook today. More to come," he wrote. Shares closed up $22.21, or 4.75 percent, at $491.85. Here's a cheat sheet to today's top Apple stories:
Icahn to Apple: Buy Back More Shares While They're Still Cheap
Icahn, a self-made billionaire and founder of Icahn Enterprises (NYSE:IEP), has a mixed reputation as a shareholder. He is an outspoken critic of anybody he thinks is running a company poorly, and is not afraid to shake people out of board positions. He infamously referred to Navistar International (NYSE:NAV) as a "poster child for abysmal business decisions and poor corporate governance," and recently engaged in a somewhat tense media showdown with hedge fund manager Bill Ackman over Herbalife (NYSE:HLF), in which he said, "I don't like Ackman, I don't respect him, everybody knows that."… (Read more.)
Can a New iPad Mini Placate Apple's Concerned Board?
Apple looks like it is getting ready to go full gear starting at the end of this year, as lagging performance and increased competition is pushing the company into crunch time.
An iPad mini with retina display and a slimmed down, full-size iPad are expected to make their way into the marketplace this fall, according to Bloomberg, in an attempt to revitalize the American tech company amid a stock performance that has been lackluster. Whether this is enough to placate Apple's board, though, remains unclear… (Read more.)
Analyst: Apple Needs Low-End iPhone
Rumors have been swirling about Apple's low-end iPhone dubbed the "iPhone 5C." Although the company has not yet confirmed it's creating a cheaper iPhone device, analysts are already speculating about the effect entering the low-end market will have on Apple's margins.
Analyst Brian Marshall of ISI Group said in a report seen by Apple Insider that a low-cost iPhone could have gross margins of 40 percent, higher than the company's average of 36.9 percent reported for the quarter ending in June — a drop from 42.8 percent in the same quarter of last year. Based on those estimates, Apple Insider guessed that the iPhone 5C's hardware would cost Apple $160, and would have a wholesale price of $340… (Read more.)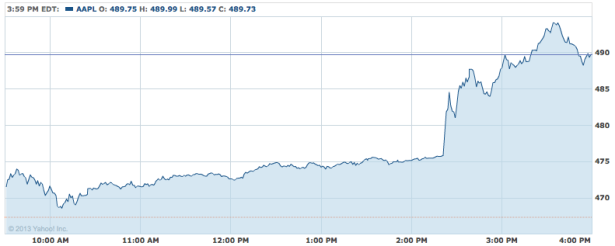 Follow Meghan on Twitter @MFoley_WSCS
Don't Miss: Are Apple's Patent Claims Sharper Than Samsung's?