Apple Recap: iOS 7 Adoption, Tailwinds, and the Chinese Launch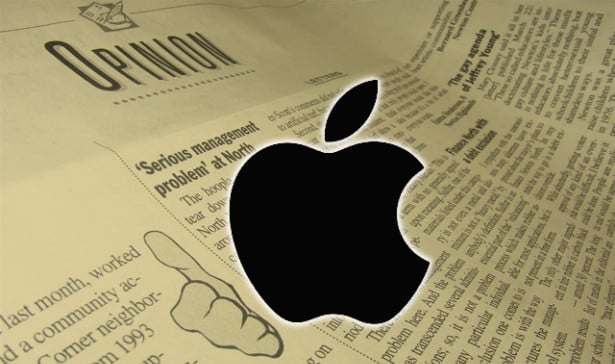 Shares of Apple's (NASDAQ:AAPL) stock ended the week up $2.51, 0.54 percent, building momentum from the previous week's 6.69 percent slide. The five-day gain would have been greater had the iPhone maker not closed down $4.89, or 1.04 percent, at $467.41 on Friday. Here's a cheat sheet to today's top Apple stories:
Apple Users Are Flocking to iOS 7
Apple users are known for quickly upgrading to the latest version of Apple's mobile operating system and the release of iOS 7 appears to be no exception to this trend. Thanks to
mobile analytics platform
Mixpanel, Apple fans can watch the adoption rates for iOS 7 in real time.
As of this writing, over 45 percent of Apple's mobile device users have upgraded to iOS 7. A little over half, or 50.30 percent are using iOS 6, while less than 4 percent are still using operating systems that predate iOS 6. This is a fairly explosive growth rate when considering that iOS 7 was installed on less than 3 percent of Apple's devices before the operating system was publicly released on Wednesday, September 18… (
Read more
.)
Analyst: Multiple Tailwinds for Apple's iPhone Launch
Could this year's iPhone launch weekend set a new sales record for Apple? Cantor Fitzgerald analyst Brian White sees multiple tailwinds driving iPhone sales as high as 6.5 million units this weekend.
In a note to investors, White outlines the four major positive factors that could make this iPhone launch weekend a record-breaker. First, White notes that Apple has released two iPhone models at the same time. He believes that the different price points on the iPhone 5C and iPhone 5S will enable the Cupertino-based company to reach more smartphone consumers… (Read more.)
Here's What Happened at Apple's China iPhone Launch
As Apple's (NASDAQ:AAPL) newest iPhone models became available in various markets around the world today at 8 a.m. local time, some of the first Apple fans to get their hands on the new iPhone 5S and iPhone 5C were customers in China. According to the Wall Street Journal, approximately 40 customers were already waiting in line before 8 a.m. outside of the Apple Store in Beijing's Sanlitun district.
As expected, the gold-colored iPhone 5S was one of the most popular new iPhone colors for Chinese consumers. Many commentators have noted that gold is a popular color in Asia where it has positive connotations with wealth. As reported by the Wall Street Journal, most of the waiting customers had pre-ordered their devices… (Read more.)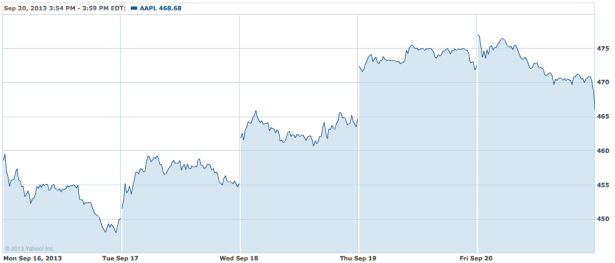 Don't Miss: Analyst: Multiple Tailwinds for Apple's iPhone Launch.
Follow Meghan on Twitter @MFoley_WSCS