Apple Recap: iOS Aims at Enterprise and Analysts Cut Estimates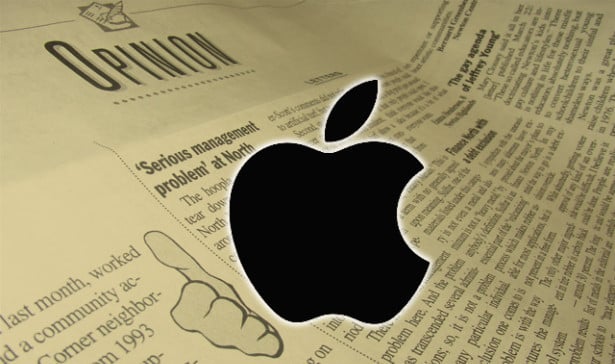 With the news that Jefferies had lowered its estimate for the number of iPhones expected to be sold this quarter to 26 million, shares of the iPhone maker closed down on Wednesday. While the stock dipped below the psychologically important level of $400 in each of the past two days, Wednesday was the first day shares closed below that mark since late April. Apple (NASDAQ:AAPL) closed down $4.56, or 1.13 percent, at $398.07. Here's a cheat sheet to today's top Apple stories:
 Is Apple's iOS 7 the Next Big Thing for Enterprise?
Apple is promoting several new business-friendly features it has added to its iOS 7 mobile operating system through a new section on its website. The new promotion is part of the company's overall strategy to attract more enterprise users to its platform.
On is website, Apple says, "iOS 7 provides enhanced security, powerful new ways to configure and deploy devices at scale, and features to help businesses purchase, distribute, and manage apps with ease."… (Read more.)
Analyst: Is This the Best Time to Buy Apple?
Should buyers take advantage of the recent dip in Apple's share price? UBS analyst Steve Milunovich thinks that the Cupertino-based company's stock may be in for a turnaround in the next six to twelve months, when new product categories are unveiled.
In a recent appearance on CNBC's "Fast Money: Halftime Report," Milunovich said that Apple is in a difficult time as it goes through an "innovation lull." Although show host Scott Wapner pointed out that Apple has lost about $300 billion in market cap, close to half its value, Milunovich sees signs of future improvement thanks to exciting products coming next year… (Read more.)
Google Tops Apple in This Important Cash Metric
Is Google (NASDAQ:GOOG) more valuable than Apple? Although Apple is still the more valuable company by market capitalization, Google's enterprise value has now surpassed its Cupertino-based rival.
When it comes to market capitalization, Apple still beats the Internet search giant with a total value of $378 billion to Google's $286 billion. However, without counting Apple's $145 billion of net cash, the company is left with an enterprise value of $233 billion. On the other hand, if you remove Google's $45 billion in net cash, the Mountain View-based tech company is still left with an impressive enterprise value of $241 billion. Thanks to the iPhone maker's recently declining share price, Google was able to surpass Apple in this important metric last week… (Read more.)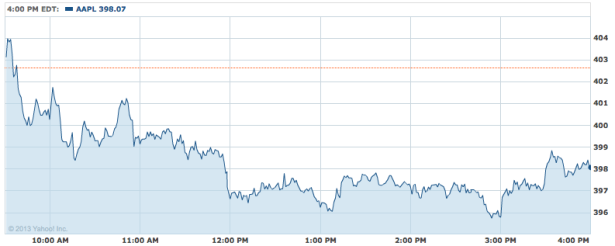 Follow Meghan on Twitter @MFoley_WSCS