Apple Recap: iPhone 5C Demand, Jobs Fallout, and Margins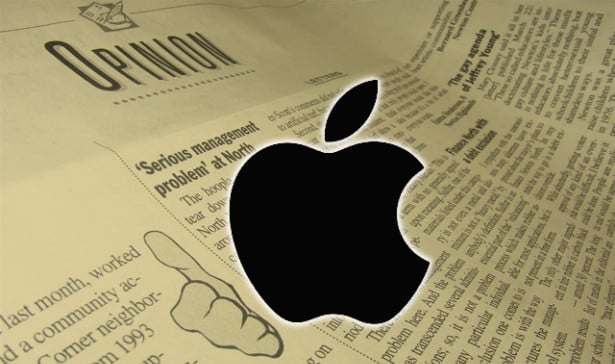 Shares of Apple's (NASDAQ:AAPL) stock are trading a little below their three-month highs, closing down Wednesday $5.65, or 1.17 percent, at $486.59. Here's a cheat sheet to today's top Apple stories:
Apple Faces Soft iPhone 5C Demand in China
Apple's iPhone 5C is purposed to appeal to consumers interested in an Apple smartphone, but not willing to break the bank. It is also especially made to target those cost-concious buyers in China. However, according to an analyst note highlighted by Apple Insider, the device is not seeing the kind of demand Apple hoped for in the country, and that may continue until the Cupertino, California-based company gives in and lowers its price.
Cantor Fitzgerald's Brian White explained Wednesday, "In our view, we believe there is a big market opportunity for the iPhone 5C. However, we also believe Apple could better penetrate this market by offering the iPhone 5C at a more favorable price point, and this is especially true in developing countries such as China. During our visit to Apple stores and resellers this week in China, we have found that there is healthy interest in the iPhone 5C. However, we believe this has not yet translated into exciting volume levels in China."… (Read more.)
Jobs' Bio Led Julian Robertson to Sell His Apple Shares
Apple co-founder Steve Jobs just got burned by billionaire legend Julian Robertson, and his company now has to face the consequences without him.
The renowned hedge funder appeared on CNBC's "Closing Bell" segment Monday afternoon, and explained why he sold his entire Apple stake in the first quarter of this year. Though Robertson didn't offer any notable analyses or forecasts for the future of Apple, he made the interview memorable by declaring his disdain for the Cupertino, California-based company, and more specifically, Steve Jobs. Robert explained to CNBC that prior to selling all of his Apple shares in January, he read Jobs' biography and learned how "really awful" of a person the Apple CEO was… (Read more.)
Analyst: No Headwinds Ahead to Hurt Apple's Margins
Apple is renowned for refusing to sacrifice profit margins for market share. The company even kept the price of the iPhone 5C — the so-called low-cost iPhone — much higher than analysts expected, despite industry-wide concerns that the company prices its products far too high to successfully break into emerging markets.
As one would expect of a company as successful as Apple, a lot of thought has gone into the marketing and the pricing of its products. Apple built its reputation by delivering products that revolutionized how people communicate with each other, how they consume media, and how they live on a day-to-day basis, making technology a part of everyday life the way it never was before. It helped that the company tended to under-promise and over-deliver.
This was helped by Apple co-founder Steve Jobs's ability to mesmerize audiences by charismatically creating a "reality distortion field," a science fiction term that has often been used to describe his belief that wanting and willing something could make it happen. His persona and the products were created with that belief as a guide made Apple a brand with huge cachet. But Jobs was also a good businessman, and skill also played a role in making Apple the company it is today… (Read more.)