Apple Recap: iPhone Costs and Cook's Meeting With Icahn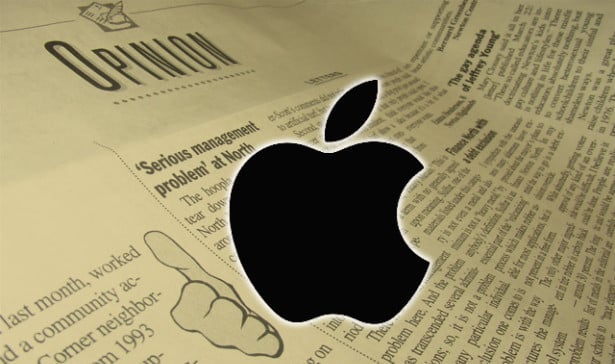 The shut down of the federal government had little effect on U.S. equities on Tuesday. The S&P 500 closed up 0.80 percent at 1,695.00, the Dow Jones closed up 0.41 percent at 15,191.70, and the Nasdaq closed up 1.23 percent at 3,817.98. Riding that wave, shares of Apple's (NASDAQ:AAPL) stock closed up $11.21, or 2.35 percent, at $487.96. Here's a cheat sheet to today's top Apple stories:
How Much Does Apple's iPhone 5S Really Cost?
IHS iSuppli recently dissected and analyzed the individual components of the iPhone 5S in order to discover the actual cost of Apple's device. According to IHS iSuppli's data, the 16GB iPhone 5S BoM (bill of materials) and manufacturing cost is approximately $199.
Although Apple currently sells its 16GB iPhone 5S for $649, this doesn't mean that Apple is pocketing a cool $450 every time it sells the device. As noted by IHS iSuppli, the estimate "accounts only for hardware and manufacturing costs and does not include other expenses such as software, licensing, royalties or other expenditures.".. (Read more.)
How Much Money Is Apple Saving With a Plastic iPhone?
How much did Apple actually spend to make your iPhone? A recently published report from UBS attempts to break down the cost of materials used for Apple's iPhone 5C and iPhone 5S, reports the Wall Street Journal.
According to the report, a 16GB iPhone 5C costs Apple $156 in materials, while the 16GB iPhone 5S costs $213. Surprisingly, the biggest difference in cost between the two iPhone models was due to the casings and not the cutting-edge fingerprint sensor. UBS estimates that the aluminum metal iPhone 5S casing cost Apple $48.22 in materials, while the plastic casing of the iPhone 5C cost a mere $6.32… (Read more.)
Tweet, Tweet: Icahn and Cook Meet for Apple Buybacks
All it took was one tweet.
Had a cordial dinner with Tim last night. We pushed hard for a 150 billion buyback. We decided to continue dialogue in about three weeks.

— Carl Icahn (@Carl_C_Icahn) October 1, 2013
Shrewd activist investor Carl Icahn let the cat out of the bag Tuesday morning, informing his Twitter followers that he had dinner with Apple (NASDAQ:AAPL) CEO Tim Cook the night before, and that, during the meal, he "pushed hard" for a $150 billion share buyback. The tweet was issued at 10:24 a.m. EDT and spurred an almost instantaneous Apple stock surge… (Read more.)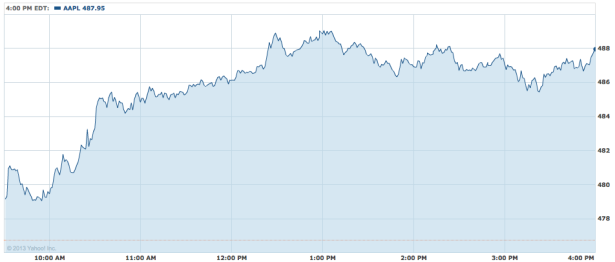 Follow Meghan on Twitter @MFoley_WSCS
Don't Miss: OS Market Share Figures Suggest Upcoming iPhone Spike.