Apple Recap: iPhone Market Growth and Sales Expectations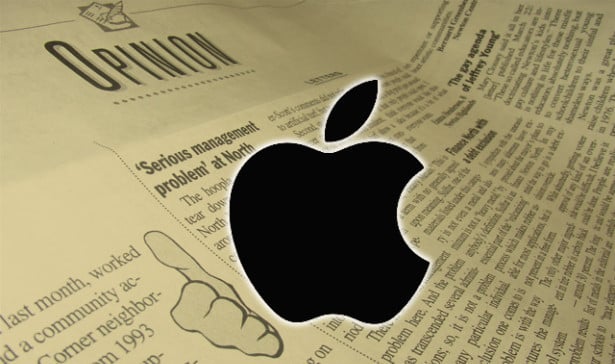 After reaching heights of just above $432 per share, Apple's (NASDAQ:AAPL) stock fell back, althought the iPhone maker's shares did manage to end the day slightly above Tuesday's close. On Wednesday, the stock closed up $0.11, or 0.0 percent, at $430.31. Here's a cheat sheet to today's top Apple stories:
Analyst: Still Plenty of Smartphone Market Growth Left for Apple
Will Apple remain mostly unaffected by the widely predicted slowdown in the high-end smartphone market? A recent report from Credit Suisse via Barron's outlines a fairly optimistic future for Apple, though it also predicts that the Cupertino, California-based company's next earnings report will be below consensus expectations.
Although many analysts believe the high-end smartphone market is reaching saturation, Credit Suisse analyst Kulbinder Garcha thinks Apple's expected product refresh in the fall and a new low-end iPhone will soon offset any downside from the overall slowdown in the market. However, Garcha does believe that the June quarter will be a slower "transitional" period for Apple… (Read more.)
Analyst: Apple Will Beat iPhone Sales Expectations 
Will Apple's higher-than-expected iPhone sales in the June quarter help the Cupertino-based company beat Wall Street's expectations? Although the consensus estimate for iPhone shipments in the June quarter is about 26.5 million, Morgan Stanley analyst Katy Huberty believes that Apple may have actually shipped between 29 and 32 million iPhones, reports Apple Insider.
Huberty bases her prediction on data from Morgan Stanley's AlphaWise Smartphone Tracker, as well as from supply chain checks by Asia-Pacific analyst Jasmine Lu. According to Huberty, overall iPhone sales were boosted by strong demand for the iPhone 4 and iPhone 4S. Thanks to the strong sales for the iPhone, Huberty anticipates that Apple will beat the consensus revenue estimate for the June quarter… (Read more.)
Are the Apple Stores' iPhone Sales Goals Unreachable?
At a recent Apple Retail Store Leaders meeting, CEO Tim Cook announced he would like to see at least half of all iPhone sales come from the Cupertino-based company's Apple Stores. However, a new analysis from Consumer Intelligence Research Partners via AllThingsD suggests that this goal may not be realistically attainable.
Cook noted at the retail gathering that about 80 percent of iPhone sales come from sources other than the Apple Store. On the other hand, 50 percent of iPhone repairs and replacements are done at Apple Store Genius Bars. Apple's CEO suggested that he would like to see a closer alignment between those two statistics… (Read more.)

Follow Meghan on Twitter @MFoley_WSCS
Don't Miss: Why Is Russia Abandoning the iPhone?