Apple Recap: iTunes Earnings, Angry Publishers, and T-Mobile Love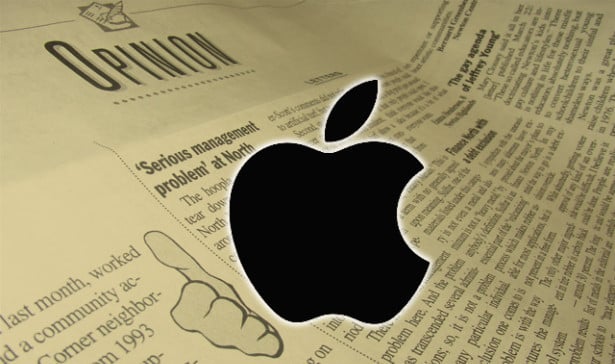 Apple (NASDAQ:AAPL) shares took a small dip on Thursday, closing down $0.92, or 0.20 percent, at $460.40. The iPhone maker's stock was trading very close to its 50-day and 100-day simple moving averages. As these technicals are indicative of future price movement, the fact that Apple is trading near this key averages signals neutral to bullish price action in the near-term.
Just How Lucrative was Apple's iTunes Last Quarter?
The iTunes Store has become a significant source of income for Apple as well as the center of the Cupertino, California-based company's ecosystem. Apple Senior Vice President and Chief Financial Officer Peter Oppenheimer noted the iTunes Store's "strong growth in revenue in both content and apps" during the company's third-quarter earnings call.
Using newly available iTunes information, Apple analyst Horace Dediu at Asymco offered his observations and estimates about Apple's lucrative online digital media store. Although the "total quarterly revenue of $4 billion from iTunes software and services" was slightly less than last quarter, Dediu said in a note that this quarter is still the "second highest after $4.1 billion last quarter."… (Read more.)
Publishers Hate DoJ's Proposal as Much as Apple Does
Does the U.S. Department of Justice's proposed "remedy" for Apple's e-book business harm the publishers as much as it punishes Apple? Less than a month after a federal judge ruled that Apple violated antitrust laws in its e-book business dealings, the Department of Justice presented a proposal to the court designed to prevent further anticompetitive conduct.
Not surprisingly, Apple was quick to condemn the antitrust compliance proposal as "draconian and punitive," reports Bloomberg. However, Apple is not the only company that thinks the Department of Justice is overstepping its boundaries. One stipulation of the proposal requires Apple to "refrain for five years from entering new e-book distribution contracts" with the five major publishers that it conspired with… (Read more.)
Why Does T-Mobile Love Apple?
Is Apple's iPhone the primary reason that the U.S.'s fourth-largest carrier was able to post stronger-than-expected earnings for the second quarter of its fiscal 2013 year? T-Mobile (NYSE:TMUS) beat analysts' expectations this morning after announcing its total revenues increased by 27.5 percent over the year-ago quarter.
T-Mobile also revealed that, "iPhone sales have accounted for approximately 29 percent of T-Mobile's branded gross customer additions and upgrade smartphone sales." T-Mobile began selling the iPhone on April 12 of this year and was the last of the major U.S. carriers to offer Apple's flagship smartphone. Overall, T-Mobile added 1.1 million new customers in its second quarter… (Read more.)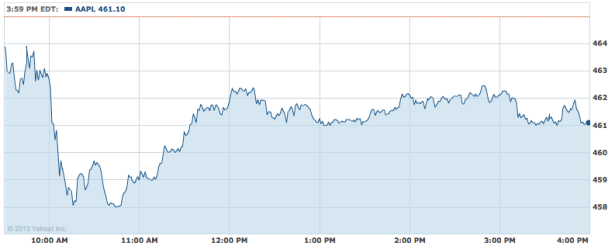 Follow Meghan on Twitter @MFoley_WSCS
Don't Miss: Why Does T-Mobile Love Apple?